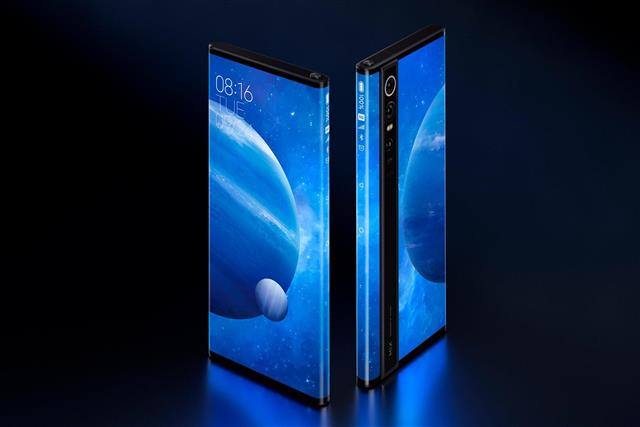 Xiaomi has unveiled Mi MIX Alpha concept smartphone for the 5G era. Mi MIX Alpha showcases a surround display with a screen-to-body ratio of more than 180.6%. The device features a 108MP camera, and is crafted with a combination of titanium alloy, ceramics and sapphire.
Behind the surround display is a series of technologies requiring a new method of device assembly, according to the vendor. Unlike traditional smartphone assembly methods, Mi MIX Alpha's internal assembly is first carried out, while its display layer, touch panel, and protection layers are laminated one-by-one. All display component layers are compiled in that order to achieve high curvature display design, so the internal stress caused by bending the display layers can be released layer by layer.
To accommodate the nearly all-screen offering, Mi MIX Alpha has minimal bezels on the top and bottom, and ditches the physical side buttons altogether. A new display acoustic technology replaces the traditional earpiece receiver and proximity sensor while the device's sides are pressure-sensitive and leverage a linear motor to simulate the touch of real buttons.
Xiaomi aims to start small-scale production for Mi MIX Alpha at the end of December and retails at RMB19,999.