Nvidia's new Tegra processor
Photo: Company
Friday 8 January 2010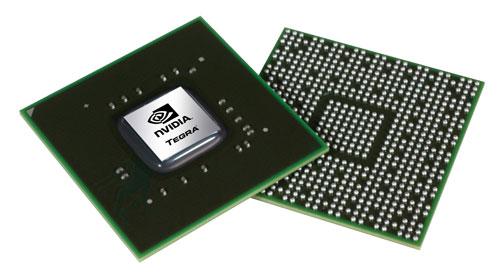 Nvidia has launched its next-generation Tegra processor, specifically designed for the high-resolution needs of tablets.
The new Tegra processor combines features such as web browsing, and streaming 1080p video, and supports Adobe Flash Player 10.1.
The new Tegra features eight independent processors, including a dual-core ARM Cortex A9 CPU running up to 1GHz for mobile applications. The processors are used together or independently to optimize power usage at all times. With its ultra low-power design, Tegra delivers over 16 hours of HD video or 140 hours of music-on a single charge, according to Nvidia.