Nvidia Tegra-based tablet PC
Photo: Company
Monday 11 January 2010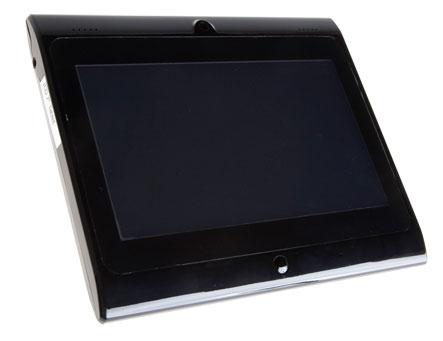 Nvidia and the Verizon Wireless LTE Innovation Center are demonstrating a full 1080p HD Internet experience on touchscreen tablets based on the new Tegra processor at CES 2010.
The tablet is designed by Innovative Converged Devices (ICD) utilizing the bandwidth of a Motorola 4G wireless modem, operating over a pre-commercial Verizon Wireless LTE network to bring to life the vision of high-speed Internet everywhere.
The collaboration was fostered at Verizon Wireless' LTE Innovation Center, which provides an environment for companies to work together in developing innovative products that leverage 4G LTE technology.