Lenovo IdeaPad U1 hybrid notebook
Photo: Company
Tuesday 12 January 2010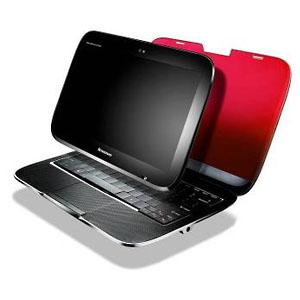 Lenovo showcased at CES 2010 its IdeaPad U1 hybrid notebook that allows users to detach the screen to switch between full-function notebook and a 3G multi-touch tablet PC.
The convertible touch-screen tablet features a 11.6-inch HD LED screen, and uses an Intel Core 2 Duo processor in notebook mode or an ARM-based Qualcomm Snapdragon processor in tablet mode.
The device uses Windows 7 in notebook and switches to Lenovo's customized Skylight operating system in tablet mode.