LG Display 21.5-inch full HD optical touch LCD monitor panel
Photo: company
Thursday 20 May 2010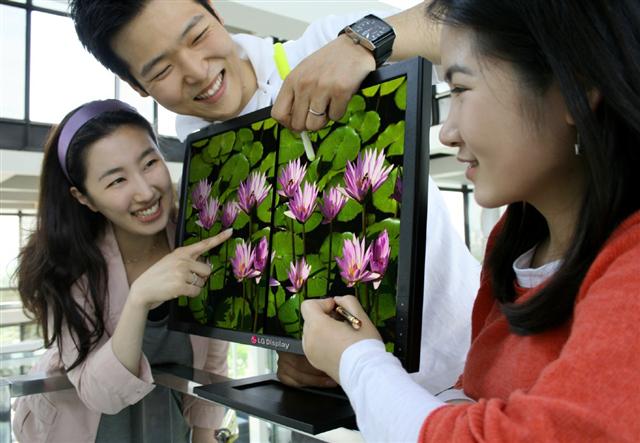 LG Display has announced its full HD 21.5-inch LCD monitor panel featuring optical touch technology.
The optical touch panel has three infrared ray sensors placed around the panel edge which recognizes the touch of a finger or other input devices with more than 95% accuracy, the company said.
The technology is appropriate for multi-touch and can be applied to large panels. The touch panel has received Windows 7 Touch Logo certification, LG Display said. Mass production of the touch panel is scheduled to begin in the third quarter of 2010.