Seagate Momentus XT drive
Photo: Company
Monday 31 May 2010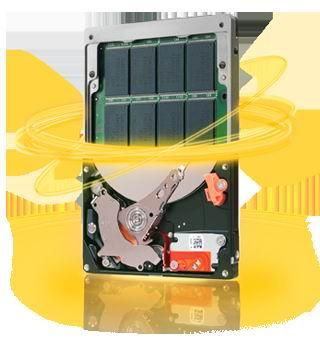 Seagate has announced channel and OEM shipments of its Momentus XT drive, which it claims is the world's fastest 2.5-inch laptop PC hard drive combining SSD-like performance.
The Momentus XT solid state hybrid drive boots up to 100% faster than traditional 5400RPM drives, the mainstream spin speed for laptop PCs, and sets new benchmarks for real-world system performance for laptops and gaming systems. It combines a 7200RPM spin speed, 4GB of solid state memory and Seagate's Adaptive Memory technology to deliver unprecedented hard drive performance.
"We see the Momentus XT drive as a game changer, a product heralding a new generation of hard drives that combine SSD and HDD capabilities so that laptop users don't have to make trade-offs on speed, cost or capacity," said Dave Mosley, Seagate executive VP of Sales, Marketing and Product Line Management.