HLDS hybrid drive with Micron 25nm NAND
Photo: Company
Thursday 7 October 2010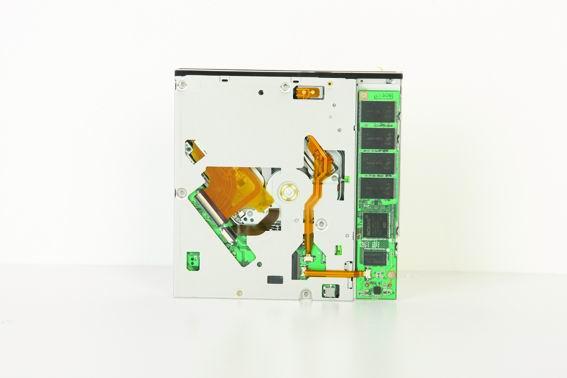 Micron Technology has announced Hitachi-LG Data Storage (HLDS) has selected its 25nm NAND as the flash memory solution for a new hybrid optical disk drive (ODD). The hybrid drive with Micron's 25nm NAND technology provides a comprehensive mass storage and removable media solution for PCs, DVD players and Blu-ray products.
Micron's 25nm NAND process technology delivers 8GB of storage in a single device, enabling new applications that require high capacity storage in space constrained designs.
The HLDS hybrid drive is targeted at thin and light notebooks that traditionally had space for one drive, and is also ideal for client applications, where a hard drive or solid-state drive would be used for long-term storage, Micron said. In these applications, the dirve would be used for caching and launching applications, providing an improvement in system performance, including faster boot times.