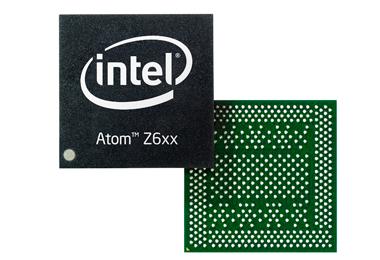 Intel has announced that the Intel Atom platform, formerly codenamed Oak Trail, is now available and will be in devices starting in May and throughout 2011. Over 35 innovative tablet and hybrid designs from companies including Evolve III, Fujitsu Limited, Lenovo, Motion Computing, Razer, and Viliv are based on Oak Trail and running a variety of operating systems.
The new Intel Atom processor Z670, part of the Oak Trail platform, delivers improved video playback, fast Internet browsing and longer battery life, without sacrificing performance, Intel said. The rich media experience available with Oak Trail includes support for 1080p video decode, as well as HDMI. The platform also supports Adobe Flash, enabling rich content and Flash-based gaming.
With these improvements in power-efficient performance, the Intel Atom processor Z670 allows applications to run on various operating systems, including Google Android, MeeGo and Windows, the vendor said.