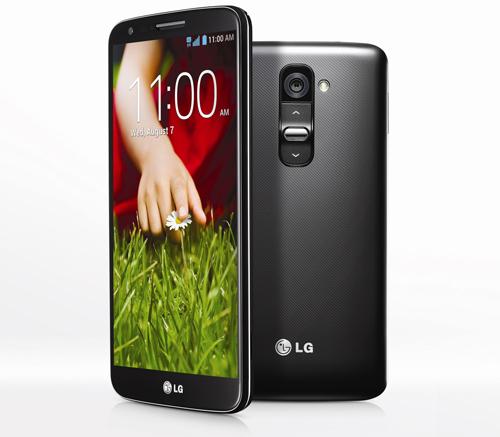 LG Electronics' latest flagship 5.2-inch smartphone LG G2 places all the buttons on the rear of the device. LG said the rear key concept came from the realization when studying users that the larger the phone became, the more difficult it was to properly access the side keys.
According to the vendor, long-pressing on the rear-mounted volume keys allows users to launch QuickMemo and the camera. And if the LG G2 is lying on a surface face up, there's no need to lift the phone to access the power button on the back. With KnockON, the LG G2 can be powered on simply by tapping twice on the display.
The G2 features a 5.2-inch Full HD display and Dual Routing technology reduced the phone's bezel to 2.65mm on the side edge.
The LG G2 employs graphic RAM (GRAM) technology. GRAM reduces the display's energy use by up to 26% on a still frame and increases overall usage time on the device by approximately 10%, LG said, adding it comes with a 3,000mAh battery.