New Toshiba embedded NAND flash memory modules
Photo: Company
Monday 11 November 2013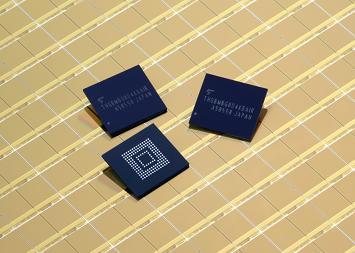 Toshiba has launched new embedded NAND flash memory modules integrating NAND chips fabricated with 19nm second-generation process technology. The module is fully compliant with the latest eMMC standard, and is designed for a wide range of digital consumer products including smartphones, tablets and digital video cameras, the vendor said.
Mass production will start from the end of November, according to Toshiba.
Following 16GB and 32GB products, Toshiba will release 4GB, 8GB, 64GB and 128GB products in turn.