Panasonic GaN power transistors
Photo: Company
Wednesday 20 May 2015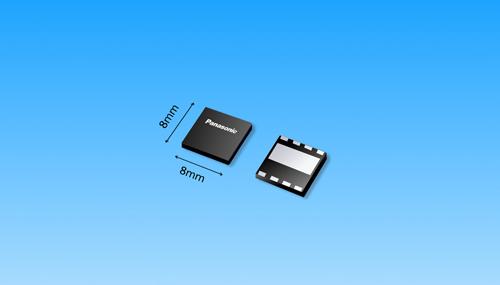 Panasonic has announced that it will launch the industry's smallest enhancement-mode gallium nitride (GaN) power transistors (X-GaN) package.
The GaN is encapsulated into 8x8 dual-flat no-lead (DFN) surface-mount package. It is possible to mount the package on small area where it is difficult to mount conventionally and it is contribute to the reduction of the power consumption of industrial and consumer electronics equipment.
The breakdown voltage of the transistors is 600V in an enhancement mode, and the products have achieved a high-speed switching of 200V/ns and a low on-resistance of 54 to 154 mΩ. The company will ship product samples, 10A type (PGA26E19BV) and 15A type(PGA26E08BV), in July 2015.