NextDrive Plug wireless USB device manager
Photo: Joseph Tsai
Wednesday 10 June 2015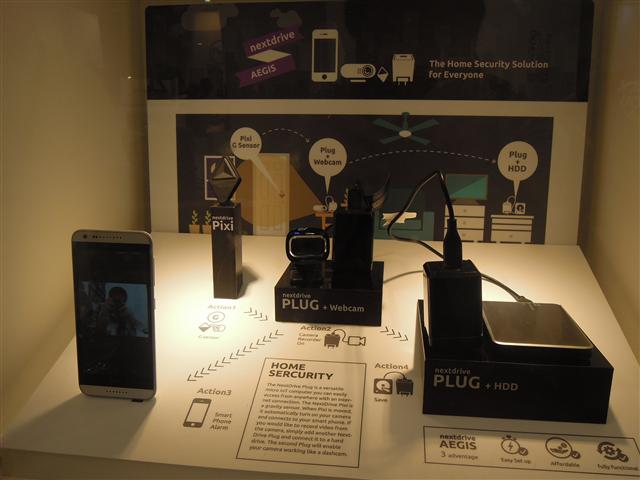 Taiwan-based startup company NextDrive has showcased its latest innovation, the NextDrive Plug at Computex 2015, allowing users to plug in their USB-based IT devices such as hard drive, webcam and optical disc drive (ODD), and remote control them via the Internet.
NextDrive has also developed a management app and with over two NextDrive Plug devices, users are able to use options within the app to micro-manage the connected IT devices.
For example, users can connect one NextDrive Plug device with webcam and connect the other NextDrive Plug device with a hard drive and program the webcam to save video onto the hard drive.