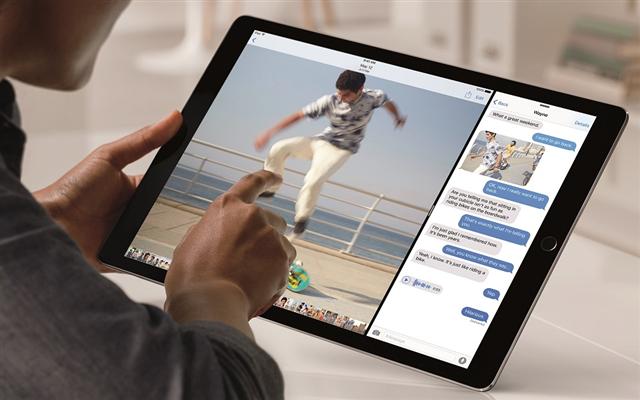 Apple has announced its 12.9-inch iPad Pro priced starting at US$799 and will start selling the tablet in November.
The iPad Pro features a display resolution of 2,732 by 2,048 and Apple's third-generation 64-bit A9X processors with a performance enhancement up to 80% from the previous-generation A8X, according to the vendor.
The product features Microsoft's Office and specifically designed Smart Keyboard and Apple Pencil stylus as optional picks.
As for the pricing, the 32GB Wi-Fi-based iPad Pro is priced at US$799, 128GB Wi-Fi model US$949, 128GB LTE model US$1,079, while the Smart Keyboard is priced at US$169 and the Apple Pencil US$99.