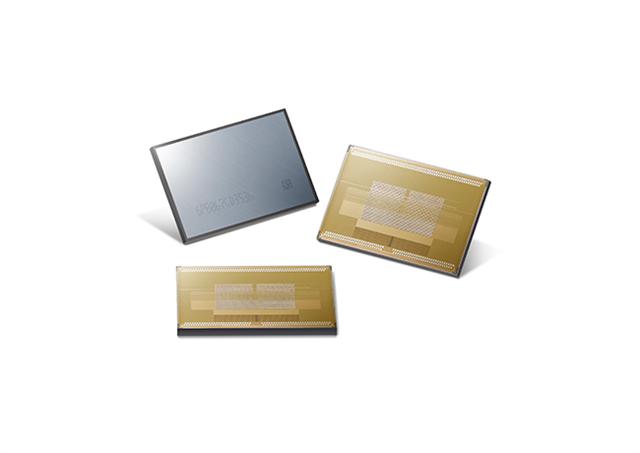 Samsung Electronics has increased the production volume of its 8GB high bandwidth memory-2 (HBM2) to meet growing market needs across a wide range of applications including AI, high-performance computing (HPC), advanced graphics, network systems and enterprise servers.
Samsung's 8GB HBM2 consists of eight 8Gb HBM2 dies and a buffer die at the bottom of the stack, which are all vertically interconnected by TSVs and microbumps. With each die containing over 5,000 TSVs, a single Samsung 8GB HBM2 package has over 40,000 TSVs, according to the vendor. The utilization of so many TSVs, including spares, ensures high performance, by enabling data paths to be switched to different TSVs when a delay in data transmission occurs. The HBM2 is also designed to prevent overheating beyond certain temperature to guarantee high reliability.
In meeting increasing market demand, Samsung anticipates that its volume production of the 8GB HBM2 will cover more than 50% of its HBM2 production by the first half of 2018.