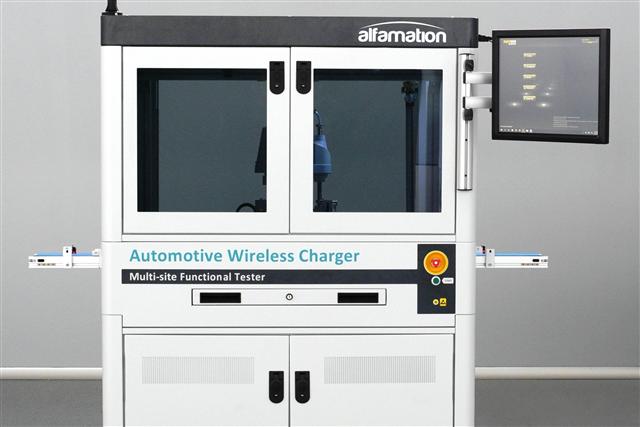 Alfamation has announced a new test system for manufacturing quality control of in-car wireless chargers. The new tester supports different charging standards, including Qi, PMA, as well as Near Field Communications (NFC).
Due to its architecture, the new in-line tester can perform parallel, or multi-site, functional test of up to four devices at the same time, according to the company. This enables it to have a high throughput as required for automotive mass production, ensuring productivity is high and costs are minimized. The system is a standardized platform, thus simplifying maintenance.
Wireless charging will soon be present in nearly all smartphones, so cars will have to support it. This means that the automotive industry will need to thoroughly test chargers integrated into vehicles. Car manufacturers will need to support multiple standards used for wireless charging, and to handle the complexities of testing all variants quickly, reliably and cost-effectively. Additionally, not just the actual power transfer must be tested. Nowadays, chargers and batteries are smart and they communicate with each other to optimize charging, so this communication protocol must also be tested.