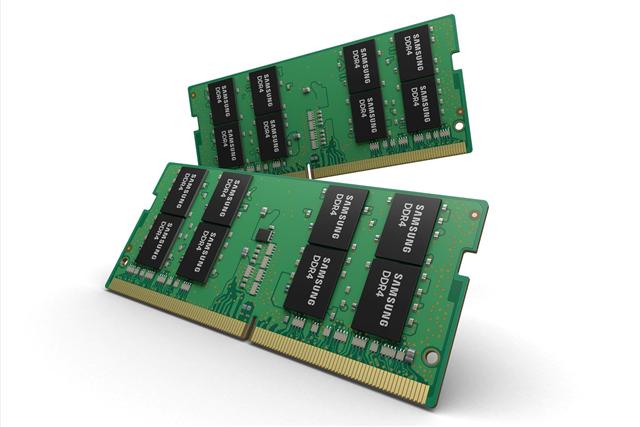 Samsung Electronics has started mass producing 32GB DDR4 memory for gaming laptops in the widely used format of small outline dual in-line memory modules (SoDIMMs). The new SoDIMMs are based on 10nm-class process technology that will allow users to enjoy enriched PC-grade computer games on the go.
Using the new memory solution, PC manufacturers can build faster top-of-the-line gaming-oriented laptops with longer battery life at capacities exceeding conventional mobile workstations, while maintaining existing PC configurations, according to Samsung.
Compared to Samsung's 16GB SoDIMM based on 20nm-class 8Gb DDR4, which was introduced in 2014, the new 32GB module doubles the capacity while being 11% faster and approximately 39% more energy efficient, said the vendor.
With a total of 16 of Samsung's newest 16Gb DDR4 DRAM chips (eight chips each mounted on the front and back), the 32GB SoDIMM allows gaming laptops to reach speeds up to 2,666Mbps.
A 64GB laptop configured with two 32GB DDR4 modules consumes less than 4.6W in active mode and less than 1.4W when idle, said Samsung. This reduces power usage by approximately 39% and over 25%, respectively, compared to today's leading gaming-oriented laptops, which are equipped with 16GB modules.