Frankly speaking
DIGITIMES regularly interviews leading industry executives, inviting them to talk frankly about the technology issues and the business challenges that need to be addressed in an industry that is marked by constant change. We always welcome the opportunity to discuss industry trends and issues face-to-face, via email or during a conference call, especially for companies that are targeting the Greater China market.
Please contact us if you're interested in arranging an interview.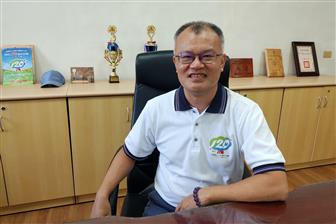 AaaS essential to digital transformation of small- to mid-size firms: Q&A with AIMS director Chien Chen-fu
Small- to medium-size manufacturers are important to Taiwan's economy, but most of them lack the human resources and cannot afford the expensive equipment and...