23 news items tagged NTT DoCoMo
Japan is pushing its development of 5G networks at full throttle, with its top-three telecom operators - NTT Docomo, KDDI au and SoftBank - set to kick off 5G commercial pre-service...

MediaTek is expected to complete development of its 5G prototype chip by the end of 2017, and is gearing up for trials of its 5G solutions in 2018, according to industry sources.

Following the liberalization of Japan's low-voltage electricity market beginning April 1, 2016, NTT DoCoMo, KDDI and SoftBank, the three largest Japan-based mobile telecom carriers,...

Two of the top-three Japan-based mobile telecom carriers, NTT DoCoMo and Softbank, have reduced the number of new phones launched for the summer of 2016 as the growth of smartphone...

Japan-based telecom carrier NTT DoCoMo began establishing Uchisuma (smart family) experience zone in its stores and distributors' stores on October 16, 2015, looking to help consumers...

Smartphones launched by the top-three Japan-based telecom operators for summer 2015 are almost identical in hardware specifications, but the carriers have been trying to differentiate...

Japan's online video market is expected to grow significantly starting the second half of 2015 when Netflix begins to offer its services, NTT DoCoMo launches its dTV Terminal program...

The top-three Japan-based telecom operators, NTT DoCoMo, KDDI au and SoftBank Mobile, have adopted different approaches to promote smartphones for the winter season, according to...

Observing Japan's mobile consumer electronics market in the second quarter of 2014, Digitimes Research found several key factors such as mirrorless interchangeable-lens cameras (MILC)...

Sales of Apple's iPhone 5s and iPhone 5c by NTT DoCoMo starting in September 2013 have brought a number of impacts to Japan's handset market, including changes in the subscriber bases...

China-based mobile telecom carrier China Mobile, Japan-based NTT DoCoMo and South Korea-based KT, at the 2013 Mobile World Congress taking place in Barcelona, Spain, signed cooperation...

Fujitsu has announced that the company has reached an agreement with NTT DoCoMo and NEC to form a joint venture, which will focus on the development and sales of semiconductors used...

Quanta Computer reportedly has landed ODM smartphone orders from NTT DoCoMo, with 2012 shipments to top three million units in 7-9 models, according to industry sources.

NTT Docomo has reached a basic agreement with five companies - Fujitsu, Fujitsu Semiconductor, NEC, Panasonic Mobile Communications and Samsung Electronics - to establish a fabless...

Asustek Computer and Acer are both set to add development for the recently announced Tizen operating system project, while High Tech Computer (HTC) is currently evaluating its decision,...

Mobile telecom carrier Far EasTone Telecommunications (FET) will introduce mobile applications, animations and games, from Japan-based shareholder NTT DoCoMo in the Taiwan market...

Mobile communications technology is a constantly evolving field. Rather than always trying to keep up with the latest developments, sometimes taking a different strategic tack will...

MediaTek has announced it has entered into a licensing agreement with NTT DoCoMo regarding "LTE-PF," a mobile-terminal platform based on Long Term Evolution (LTE). Upon...

Dolby has made inroads to the mobile audio market with new technology Dolby Mobile and cooperations with Japan-based telecom carriers NTT Docomo and handset brands LG Electronics,...

A number of telecom service providers in Asia are gearing up to establish LTE networks, with plans to launch LTE-enabled services in 2010-2012, according to market sources.

The tally of wireless operators committed to deploy LTE networks and offer LTE-based services to their subscribers in 2010 has climbed to at least 12, according to ABI Research. By...

High Tech Computer (HTC) plans to introduce the HTC Magic in the Hong Kong market in cooperation with Smartone-Vodafone in June, according to market sources. The maker launched the...

High Tech Computer's (HTC's) Android-powered smartphones will make inroads into the handset markets in Canada and Japan soon, with shipments contributing significantly to HTC's revenue...
Related photos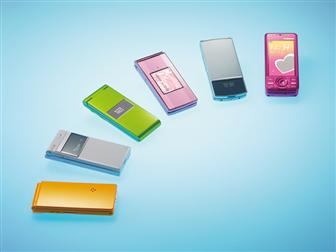 NTT DoCoMo unveils 18 new handsets
Photo: Company, Thursday 18 June 2009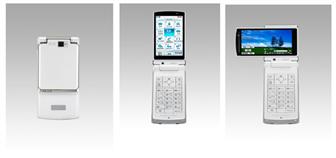 F905i for Taiwan market by Fujitsu and NTT DoCoMo
Photo: Company, Friday 23 January 2009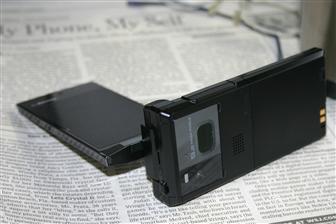 Fujitsu waterproof handset uses AuthenTec AES1711 fingerprint sensor

Photo: Company, Wednesday 21 January 2009
Related news around the web