About DIGITIMES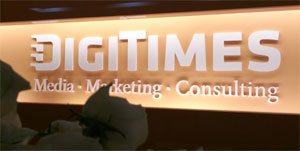 DIGITIMES, established in 1998, is a unique information source for readers who need to know about the supply side of the semiconductor, electronics, computer and communications industries. Daily coverage of Taiwan's IT companies and news from China and other regions provide a lifeline to industry professionals, channel players, investment analysts and media around the world.
Through the Traditional Chinese newspaper and website, DIGITIMES reaches more than 100,000 professionals in more than 1,300 IT-related companies in Taiwan every working day. The DIGITIMES English website adds a global flavor with around 30,000 visitors every day, 50% from North America, 19% from Asia and 15% from Europe.
The slogan at DIGITIMES is "Media, Marketing, Consulting." This represents the three main areas DIGITIMES strives to enrich the Greater China IT and high tech market by helping companies gain a better understanding of the trends and players in the global industry, as well as providing opportunities for players worldwide to connect in a win-win business relationship.
DIGITIMES Media
DIGITIMES Traditional Chinese newspaper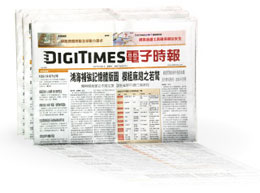 DIGITIMES publishes a daily Chinese newspaper every Monday-Friday that feature around 100 news stories focusing on The Greater China IT and high-tech supply chains, along with key news items about companies and trends that shape global IT trends. With a daily circulation of about 65,000 copies, over 45,000 daily email newsletters and the Traditional and Simplified Chinese websites providing content to over 150,000 unique visitors each month, no other publication has a similar focus or comparable reach into the supply side of the global IT industry. The content of the newspaper and websites consists of sections devoted to news for IT&CE devices and peripherals, mobile devices, solar, semiconductors, optoelectronics, IT, networking and communications, finance and Internet of Things (IoT) and software.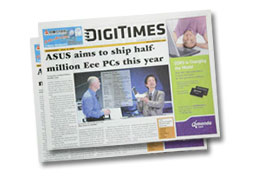 Founded in 2000, two years after the Chinese-language newspaper and website, the English-language website bridges cultural and language gaps and tells the world what's happening in Taiwan's hi-tech industry. About 400,000 visitors each month demonstrate the importance of Taiwan's industry and the unique reach that DIGITIMES has developed. Unlike most media, only about 10% of the readers of the English-language edition are "local." Just under 50% of DIGITIMES' readers are based in North America and around 15% are from Europe.
DIGITIMES Marketing

In addition to reporting on the daily events trending in the global IT and high tech industries, DIGITIMES also strives to provide companies in Greater China the opportunity to capitalize on the most up-to-date and optimal technologies to make their businesses successful. To achieve this goal, DIGITIMES provides marketing services that connect players worldwide with their potential partners in China. These services run the gamut from translating technology content into Chinese to directly connecting companies through our Digital Technology Forums (DTF) and Digitial Application Forums (DAF) that are run as an annual series.
Event Services
DIGITIMES offers a variety of event services for Greater China, including hosting two different Forum series; co-sponsoring events tailored to a company's specific goals; and providing marketing and media services to help companies attending tradeshows in Taiwan and China.
Marketing Services
DIGITIMES has more than 15 years' experience providing professional marketing services in the Greater China region and is the ideal virtual marketing assistant to help you connect with customers in the market and provide you with opportunities to find potential business partners. In addition to event hosting and media services, DIGITIMES offers unrivaled expertise in translation, design & publication of marketing collateral, sales and marketing consulting for firms looking to establish a presence in China and more.
Media Services
Whether you are looking to establish your company in the China market or you are simply attending a tradeshow in the region, DIGITIMES is the right partner to help you optimize your media reach through our turnkey solutions that cover translation, press release distribution, content marketing and consulting on how to connect with appropriate local media outlets.
Translation Services
DIGITIMES has provided translation services to more than 100 businesses and government bodies, while also providing consulting services for drawing up and distributing marketing material, such as press releases, company profiles and whitepapers, targeted for Chinese language markets.
DIGITIMES Research
DIGITIMES Research is the research arm of DIGITIMES Inc., Taiwan's leading high-tech media outlet. Operating as an independent business unit, DIGITIMES Research focuses on monitoring key high-tech industries, while also guiding clients toward suitable new businesses. DIGITIMES provides market intelligence and analysis to more than 1000 corporate customers worldwide. Research and consulting services cover a full range of industries, including information and communications technology (ICT), flat panel display (FPD), LEDs, semiconductor design and manufacturing.
DIGITIMES Research services
Annual Tracker Services
DIGITIMES Research Special Reports
The DIGITIMES Team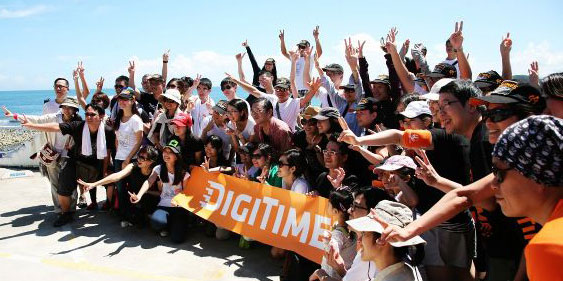 Realtime news
Catcher Technology 1Q15 net operating profit hits record

IT + CE | 4h 6min ago

HTC looks to mild sales growth in 2Q15

Mobile + telecom | 4h 9min ago

AUO reports decline in 1Q15 performance

Displays | 4h 12min ago

Asustek, Acer beef up marketing of gaming notebooks

IT + CE | 4h 16min ago

Global HDD demand to keep falling, says HGST executive

IT + CE | 4h 21min ago

Nanya nets NT$2.61 per share for 1Q15

Bits + chips | 4h 32min ago

Digitimes Research: Taiwan IC design industry output value to rise 14.3% in 2Q15

Bits + chips | 5h ago

More wearable device vendors looking to in-house developed platforms for smartwatches

IT + CE | 5h 1min ago

AUO talks strategy as China makers expand facilities

Displays | 5h 3min ago

Digitimes Research: China smartphone shipments decline 17.5% sequentially in 1Q15

Mobile + telecom | 5h 7min ago

Senao Networks 1Q15 net profit hits record

Before Going to Press | 5h 16min ago

HTC to raise outsourcing in 2015, says CFO

Before Going to Press | 5h 17min ago

Holtek 2Q15 revenues to rise 10-15%

Before Going to Press | 5h 18min ago

HTC looks to mild sales growth for 2H15

Before Going to Press | 5h 19min ago

Global LCD TV panel shipments grow 11% on year in March

Before Going to Press | 5h 24min ago

Macronix, Etron reportedly looking to tap MCP memory market

Before Going to Press | 5h 24min ago

Touch embedded solutions expected to hold 15% penetration for China vendors in 2015

Before Going to Press | 5h 24min ago

Synnex Technology to deal out 2014 dividend of NT$3.30

Before Going to Press | 5h 26min ago

Gamania nets NT$2.05 per share for 1Q15

Before Going to Press | 5h 26min ago

China unlikely to develop home-grown DRAM technology within five years, say Nanya and Inotera

Before Going to Press | 5h 27min ago

Edison Opto nets NT$0.03 per share for 1Q15

Before Going to Press | 5h 27min ago

Digitimes Research: Broadcom, Cavium, AMCC lead in adopting ARM server processors

Before Going to Press | 5h 30min ago

Nanya nets NT$2.61 per share for 1Q15

Before Going to Press | 5h 31min ago
Wireless broadband developments in Southeast Asia markets

As of 2013, the 10 ASEAN nations had a total of over 700 million mobile subscriptions, with the CAGR from 2003-2013 reaching 24%. This Digitimes Research Special Report analyzes the various mobile broadband markets in ASEAN and looks at the respective trends in 4G LTE development for those markets.

2015 global tablet demand forecast

This Digitimes Research Special Report provides a 2015 forecast for the global tablet market and analyzes the strategies of key market players such as Google, Apple, Intel, and Microsoft.

2015 China smartphone panel trend forecast

This Digitimes Research Special Report analyzes the strategies of key China-based major panel makers BOE, Tianma and IVO for attacking the different market segments through technology and pricing, and their relationship to local vendors Huawei, Lenovo, ZTE, Xiaomi and Coolpad.