Email a friend about this story
Digitimes Research: Notebook shipments suffer over 10% drop in December
Joanne Chien, DIGITIMES Research, Taipei [Thursday 2 January 2014]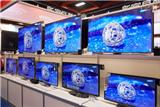 Trends and forecasts for the China FPD industry, 2014-2017
CHINA FPD | Oct 6, 12:29
With China being the world's IT production center and a country with some of the strongest consumer demand, along with benefits on custom tax, funding, loans, and subsidies provided by the government, China's FPD industry continues to show strong growth. Local...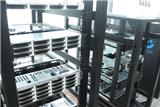 Taiwan servers and the global server market, 2014
RESEARCH EXTRAS | Oct 3, 12:19
Taiwan makers have successfully entered the supply chain of the Internet data center (IDC) industry and may contribute over 90% of the global server shipments in 2014. Combined revenues from related product lines such as motherboards, back-end assembly, storage...

Taiwan digital cameras – 3Q 2014
TAIWAN ICT | Oct 30, 15:40
The global digital still camera (DSC) market continued to decline in the third quarter of 2014, a trend reflected by Taiwan makers' significant on-year shipment drops. Worldwide DSC shipments are expected to drop almost 30% in 2014.
TAIWAN ICT | Oct 23, 11:55
US notebook brand vendors' stronger-than-expected sales fueled their Taiwan-based ODM partners' shipment growth in the third quarter. In general, the enterprise segment saw better shipment momentum than the consumer segment, as Microsoft's termination of support...

TAIWAN FPD | Aug 25, 14:48
Taiwan's monitor shipments grew 10% in the second quarter compared to a low first-quarter base. With panel makers reducing their supply of monitor applications and monitor vendors reluctant to increase their shipments, Taiwan's makers will only see a single-digit...