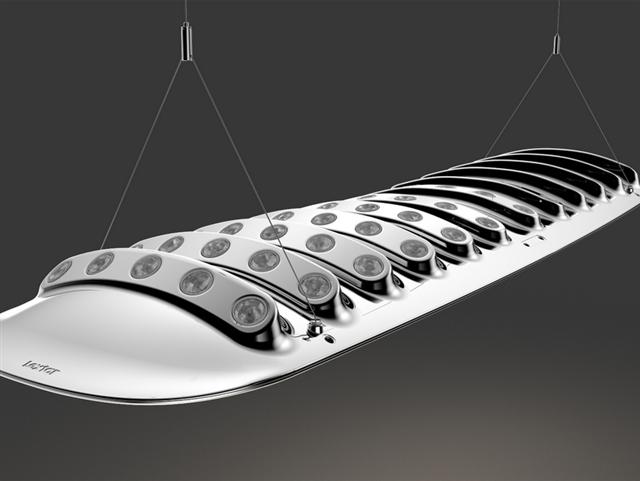 Lextar's Pandora Mood Lamp is capable of creating natural light indoors. Apart from its main downward white light functions,it also offers various mixed-color ambient light directed upwards.
Through smartphones, it captures images of nature, analyzes its colors, and transmits the signals to the lamp via Wi-Fi to enable the simulation of natural light indoors.
Its major light source is a lightweight ultra-slim panel light that provides uniform and soft light. With its somatosensory gesture control, users can operate the lamp between downward main lighting functions and upward indirect ambient lighting.