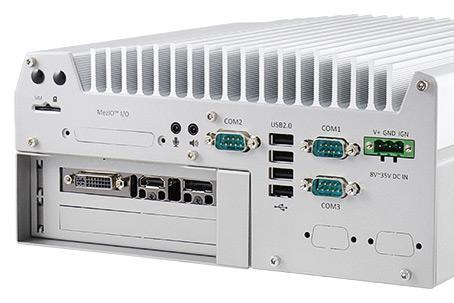 Neousys Technology's Nuvo-5095GC is a compact and wide-temperature GPU-computing platform supporting Nvidia's GeForce GTX 950 and sixth-gen Intel Core processor. It is the first embedded controller targeting emerging applications of CUDA computing, autopilot, deep learning and virtual reality, according to the vendor.
The Nuvo-5095GC possesses 768 CUDA cores to deliver computing power for arithmetic/graphics operations. Neousys' patented Cassette technology and new patent-pending thermal design help to effectively dissipate the heat generated by GPU, making this compact system capable of operating at 60 degrees Celsius with 100% GPU loading.

The Nuvo-5095GC is based on Intel's Skylake platform, and supports 35W/65W sixth-gen Core processors and up to 32GB DDR4 memory in a 240mm by 225mm by 110mm footprint.