Notebooks, smartphones and tablets are expected to see mixed shipment performances in 2019. Notebook shipments will grow mildly while smartphones and tablets will both see shipments drop. In 2020, only smartphone shipments are expected to grow.
Abstract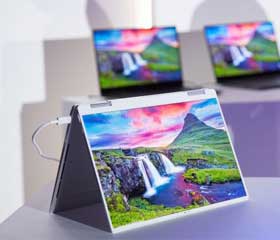 Notebook shipments in 2019 are estimated to increase 1.6% with vendors ramping up inventory in preparation for the US-China trade war and better-than-expected shipments for enterprise devices and Chromebook. But shipments in 2020 are expected to slip significantly due to the 15% US tariff on Chinese-made notebooks.
Global smartphone shipments will continue to decline in 2019. Although emerging markets are seeing users switching from feature phones to smartphones, it is taking longer for consumers in mature markets to upgrade their phones, resulting in the decline in overall smartphone shipments. Shipments in 2020 are estimated to rise thanks to 5G commercialization.
Global tablet shipments will continue declining and the volumes in 2020 are unlikely to be able to stay above 130 million units. After 2020, the tablet market will rely mainly on rigid demand with shipments declining 2%-3% every year through 2024 to stabilize at 120 million units.
Table of contents
Price: NT$12,000 (approx. US$400)