403 news items tagged desktop
Intel is set to unveil its new 14nm processors and chipsets in April, but the coronavirus pandemic may seriously hinder end-market demand for related PCs and motherboards, according...

Taiwan-based cloud computing services provider eCloudvalley is enjoying rising demand for its online cloud computing cooperation platform as enterprises worldwide have begun asking...

Smartphone AP shipments to China-based vendors came to 197 million units, down 5.9% on year and 7.7% on quarter.

Demand for AMD's new 7nm EUV processors remains robust, with development projects for the chips commenced by PC, motherboard and graphics card makers this year set to be 10-20% higher...

Worldwide shipments of devices - PCs, tablets and mobile phones - will total 2.16 billion units in 2020, an increase of 0.9% from 2019, according to Gartner. In 2019, global shipments...

Intel currently still holds an 80% share in the global PC market, but the growth of the CPU giant's PC platform business has weakened, thanks to prolonged shortages of its processors...

The worldwide market for traditional PCs, inclusive of desktops, notebooks, and workstations, finished an impressive 2019 with fourth quarter growth of 4.8% on year, according to...

AMD at CES 2020 announced an x86 8-core ultrathin notebook processors as part of the AMD Ryzen 4000 series mobile processor family, built on the groundbreaking Zen 2 core architecture...

MSI has introduced a lineup of its new gaming PC series as well as Creator PCs at the ongoing CES 2020. The models are powered by the latest Intel processors.

Shipments of EMEA traditional PCs (a combination of desktops, notebooks, and workstations) will total 72.1 million in 2019, a 0.6% on-year growth, according to IDC. While weakness...

On the heels of strong growth during the third quarter of 2019 and changing dynamics in the market for personal computing devices (PCDs), IDC has raised its outlook for the remainder...

AMD has announced revenues for the third quarter of 2019 reached US$1.8 billion, with operating income of US$186 million, net income of US$120 million and diluted earnings per share...

With Intel lowering prices for its high-end desktop Cascade Lake-X series processors and AMD set to roll out its next-generation top-end Threadripper series processors and Ryzen 9...

AMD, in addition to growing presence in the PC DIY market, has also seen rising momentum in the enterprise segment with the adoption of its CPUs in Chromebooks, servers and regular...

Global shipments of gaming desktops, notebooks, and monitors reached 10.4 million units in the second quarter of 2019, up 16.5% on year, according to the IDC. A combination of better...

AMD has announced the global availability of its new Ryzen Pro 3000 series desktop processor lineup, along with new Ryzen Pro processors with Radeon Vega Graphics and Athlon Pro processors...

Unsatisfactory clock speeds are the cause of AMD delaying launch of its 16-core Ryzen 9 3950X processor, which has nothing to do with support from its foundry partner TSMC, according...

Shipments of personal computing devices (PCDs), inclusive of traditional PCs and tablets, are expected to decline at a CAGR of 2.4% over 2019-2023, according to IDC. However, 2-in-1...

PC supply chain players will see their profitability dented by lingering US-China trade conflicts, as they have to absorb part of cost increases resulting from production line relocation,...

Thanks to seasonality and new products from Nvidia, AMD and Intel, motherboard and graphics card vendors, particularly Asustek Computer and Micro-Star International (MSI), are expected...

AMD has seen growing adoption of its new-generation 7nm chips including Ryzen 3000 seies processors and Radeon 5700 series GPUs by makers of PCs, motherboards and graphic cards as...

Supermicro, a first-tier server vendor worldwide, has been aggressively developing gaming-related products with its experience from the server business. Supermicro is able to offer...

The Europe, Middle East, and Africa (EMEA) traditional PC market (desktops, notebooks, and workstations) grew 1.1% on year in the second quarter of 2019 and totaled 16.4 million units,...

Intel and AMD are both set to roll out their new top-end desktop processors in October, triggering competition between them in the DIY market segment, according to sources at motherboard...

AMD on July 7 began selling its third-generation Ryzen 3000 series processors along with its RDNA-based Radeon RX 5000 series graphics cards codenamed Navi, both adopting Taiwan Semiconductor...
Related photos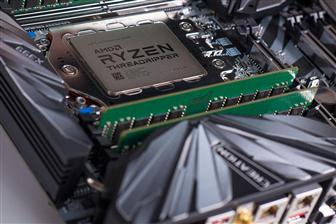 AMD second-generation Ryzen Threadripper processor
Photo: Company, Wednesday 15 August 2018
AMD second-generation Ryzen CPUs
Photo: Company, Monday 23 April 2018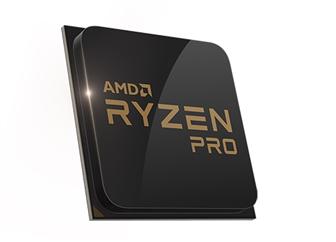 AMD Ryzen PRO desktop processors
Photo: Company, Tuesday 4 July 2017
Related news around the web