426 news items tagged Korea
Specialty DRAM and flash memory maker Winbond Electronics has seen its 12-inch fab run at full capacity starting July, thanks to the arrival of new orders and seasonal factors.

SK Hynix saw its operating profits fall 89% from a year earlier to KRW638 billion (US$540.8 million) in the second quarter of 2019, when consolidated revenues slid 38% on year to...

5G-capable phones will represent 6% of total sales of phones in 2020, according to Gartner.

Samsung Electronics has kicked off mass production of 12Gb LPDDR5 mobile DRAM memory designed for premium smartphones, according to the company.

Japan's tighter export control on photoresists and two other critical materials used in South Korea's high-tech sector are unlikely to benefit TSMC much given the relatively small...

Taiwan-based Topco Scientific, a distributor of semiconductor materials, has clarified that it will supply Japan-sourced photoresist and other related semiconductor materials to clients...

There has been no sign indicating that Korea-based DRAM suppliers are cutting their output, despite recent speculation claiming Samsung Electronics and SK Hynix are doing so, according...

Any form of trade war, such as Japan's restrictions on exports of key chemical materials to Korea, will have a negative impact on global industrial development, as each of the players...

Starting July 4, the Japan government has tightened controls on exports of three key semiconductor chemicals to South Korea, but Korean semiconductor firms may not face immediate...

Silicon wafer manufacturers have experienced a slowdown in orders from the chipmaking industry, while spot prices for silicon wafers are falling fast, according to industry sources...

Asia's mobile operators are set to invest US$370 billion building new 5G networks between 2018 and 2025, according to the latest Asia Pacific edition of the GSMA's Mobile Economy...

Commenting on the US-China trade tensions and how they are affecting the ICT upstream supply chains in Taiwan, Japan and Korea, Digitimes president Colley Hwang has pointed out that...

US-headquartered companies held 52% of the total worldwide IC market in 2018, followed by their fellow South Korea-based companies with a 27% share, according to IC Insights.

STAr Technologies Inc. received orders from Korea major semiconductor manufacturer for automatic test system - Sagittarius-SPT (Silicon Photonic Test, SPT) to manufacture its future...

The combined capacity of flexible OLED panels of 6G and below processes of Samsung Display and LG Display is expected to expand 22.2% on year in the fourth quarter of 2019 thanks...

Billings among North American manufacturers of semiconductor production equipment registered both sequential and on-year decreases in the first quarter of 2019.

Huawei is looking to step up purchases of memory chips from its Japan- and South Korea-based suppliers, including Toshiba Memory and SK Hynix, according to industry sources.

Samsung has a far smaller share than TSMC in the wafer foundry sector, but Samsung's technologies built from its experience in memory and Exynos series AP production are as good as...

GlobalWafers expects the US tariff increase on Chinese goods to have an insignificant impact on its performance this year, as the silicon wafer supplier will enjoy another year of...

I call the first island chain in East Asia the "Asian Edge," which carries a double reference: cutting-edge technologies in an IT context, and the peripheral in geopolitics. In the...

Samsung Electronics has announced that its 5nm FinFET process technology is complete in its development and is ready for customers' samples.

Following a record-breaking 2017, worldwide semiconductor photomask sales set a new high of US$4.04 billion in 2018, according to SEMI.

Huawei has announced its latest flagship smartphones, the P30 and P30 Pro, targeting specifically consumers with high demands for photography. The P30 is equipped with a 6.1-inch...

As Korea will adopt 4G LTE-based non-standalone (NSA) architecture for its initial commercial 5G operations, SK Telecom (SKT) will have a competitive advantage over fellow companies...

Silicon Motion Technology has entered into a definitive agreement to sell its mobile communications product line, branded as FCI, to Dialog Semiconductor.
Related photos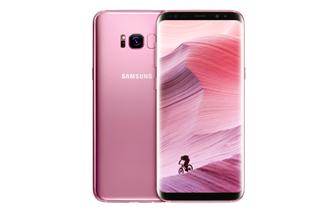 Rose Pink Edition of Samsung Galaxy S8+
Photo: Company, Tuesday 4 July 2017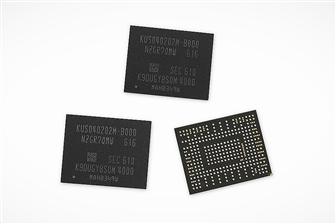 Samsung PM971-NVMe
Photo: Company, Thursday 2 June 2016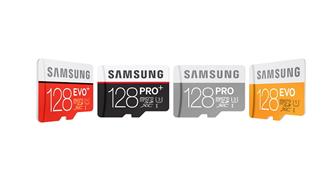 Samsung PRO Plus 128GB microSD cards
Photo: Company, Wednesday 23 December 2015
Related news around the web