426 news items tagged Korea
SK Hynix has reported net profits of KRW4.33 trillion (US$3.87 billion) on consolidated revenues of KRW10.37 trillion for the second quarter of 2018. Both results hit record-high...

Taiwan-based backend firm Chipbond Technology is expected to see revenues generated from orders for OLED panel driver ICs make a substantial contribution to company revenues in 2019...

China-based Xiaomi launched its latest smartphones including the flagship Hongmi Note 5, in Seoul, South Korea, priced KRW200,000-300,000 (US$190-285), in cooperation with local telecom...

Samsung Electronics will expand its capex for NAND flash memory to around US$9 billion in 2019, up from about US$6.4 billion in 2018, a recent Chosun Ilbo report quoted industry...

China will unseat South Korea as the largest market of semiconductor manufacturing equipment in 2019, when global sales hit another record-high levels, according to SEMI.

GlobalWafers has reached a MoU with the government of South Korea for the silicon wafer company to expand production capacity at its local plant in South Korea, according to company...

Jiangsu Xinhua Semiconductor Material Technology, a unit of GCL-Poly Energy Holdings specializing in silicon wafer materials, has entered the supply chain of China-based IC foundries...

Digitimes Research estimates the number of 5G users will reach 1.14 billion by 2025 to account for 13.4% of all mobile service subscribers.

Worldwide semiconductor manufacturing equipment billings came to US$17 billion in the first quarter of 2018, up 12% sequentially and 30% on year, and hitting a record high, according...

Most Korea-based LCD equipment makers saw their revenues hit high in 2017, driven by expansion projects initiated by Samsung Display and LG Display to ramp up their OLED panel production...

Silicon wafer company GlobalWafers has reported net profits of NT$2.78 billion (US$93.2 million) on revenues of NT$13.91 billion for the first quarter of 2018, with both results hitting...

With its large foundry and advanced packaging base, Taiwan was the largest consumer of semiconductor materials for the eighth consecutive year in 2017, according to a recent SEMI...

Silicon wafer company GlobalWafers has struck a deal with a provincial government in South Korea for expansion of its local plant in Cheonan, South Chungcheong, according to a report...

IC foundries, and PC and handset manufacturers continue to encounter rising costs of components and materials, and will see their gross margins come under downward pressure in 2018,...

Taiwan-based GlobalWafers, a supplier of semiconductor silicon wafers, has reported clear order visibility through 2020.

LED packaging service provider Everlight Electronics has announced that South Korea's intellectual property authority has upheld the company's patent KR768539 against Seoul Semiconductor's...

Worldwide sales of semiconductor manufacturing equipment totaled US$56.6 billion in 2017, a year-over-year increase of 37% from 2016 sales of US$41.24 billion, according to SEMI....

China-based companies have shown the largest fabless IC market share gain since 2010, according to IC Insights. China-based fabless chipmakers collectively captured an only 5% share...

Samsung Electronics has announced more value added 8-inch (200mm) technology solutions for its foundry customers. On top of its existing embedded flash memory (eFlash), power, display...

Fab equipment spending will increase at 5% in 2019 for a fourth consecutive year of growth, according to SEMI. China is expected to be the main driver of fab equipment spending growth...

Samsung Electronics has announced that it has broken ground on a new EUV (extreme ultraviolet) line in Hwaseong, Korea, aiming to maintain its leadership in state-of-the-art semiconductor...

DRAM chipmaker Nanya has reported consolidated revenues of NT$6.15 billion (US$210.1 million) for January 2018, hitting a monthly record for the fourth consecutive month.

Samsung Electronics reportedly will sign a memorandum of understanding (MOU) with China's National Development and Reform Commission (NDRC), which has expressed concerns over Samsung's...

LG Display (LGD) will move to set up an 8.5G OLED panel plant in Guangzhou, southern China, as South Korea government has lately issued a green light for the investment project, according...

Colorful Technology expects its revenues to rise on year in 2017 thanks to graphics card and motherboard demand from the gaming market and the cryptocurrency mining fad. As for 2018,...
Related photos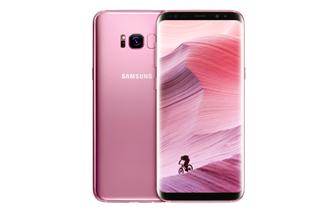 Rose Pink Edition of Samsung Galaxy S8+
Photo: Company, Tuesday 4 July 2017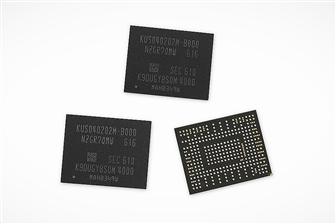 Samsung PM971-NVMe
Photo: Company, Thursday 2 June 2016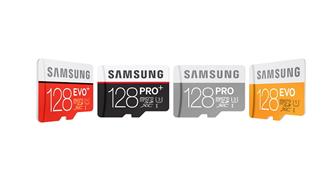 Samsung PRO Plus 128GB microSD cards
Photo: Company, Wednesday 23 December 2015
Related news around the web