14 news items tagged Seoul Semiconductor
Korea-based Seoul Semiconductor has filed with a court in Itlay a charge against US-based electronic component distributor Mouser Electronics for selling LED products made by Taiwan-based...

Revenues for South Korea-based LED firms have been rising due to the introduction of affordable LED direct-type TVs and lighting products since 2012. Digitimes Research expects strong...

Despite many uncertainties in the LED industry in second-half 2012, South Korea-based LED firm Seoul Semiconductor and upstream LED chip subsidiary Seoul Optodevice Company (SOC)...

Seoul Semiconductor, a South Korea-based LED manufacturer, unveiled a new LED product called nPola. Seoul Semiconductor holds the patented technology rights to the technology which...

Samsung LED, LG Innotek, Seoul Semiconductors, and other South Korea-based makers together occupied 26% of the global production value for LED packaging in 2011, higher than the 19%...

At Lighting Japan 2012, Taiwan- and China-based firms focused on showcasing LED light bulbs while Japan-based firms displayed various LED lighting applications.

IC distributor Alltek Technology expects products used for wireless and LED applications to drive its revenue growth in 2012. Overall, the company is more optimistic about its sales...

South Korea-based large size LED firm Seoul Semiconductor has lowered the expected revenues for 2011 to KRW735 billion (US$639 million). The revenues after update are 12% less than...

In 2010, Japan-based LED firm Nichia had the largest share of the global sales of white light LED products. Its market share far exceeded second- and third-place, Samsung and Seoul...

LED chipmakers Tekcore and Genesis Photonics have posted mixed results for the first half of 2011, with the former posting a loss of NT$0.68 (US$0.02) per share and the latter enjoying...

Taiwan-based LED chipmaker, Huga Optotech, will debut on the Taiwan Stock Exchange (TSE) in August. According to Huga, demand has been slowly returning and it expects growth in the...

The board of LED chip maker Tekcore has approved plans to form a new sales and distribution venture with Seoul Semiconductor and the South Korean company's subsidiary Seoul Optodevice...

Taiwan's intellectual property court has ruled in favor of LED chipmaker Huga Optotech in a patent infringement lawsuit filed by its competitor Epistar, according to Huga's filing...

Taiwan-based LED chipmaker Huga Optotech is going to set up a joint venture with Seoul Semiconductor (SSC) and Seoul Optodevice (SOC), according to a company filing at the Taiwan...
Related photos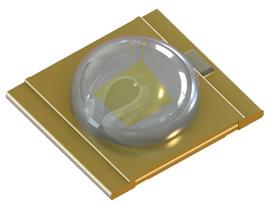 Seoul Semiconductor 120lm/W SMD LED
Photo: Company, Thursday 14 May 2009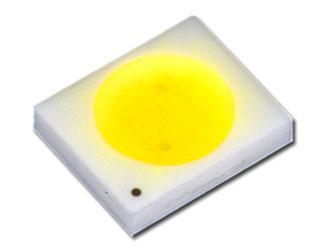 Seoul Semiconductor ultra-slim LED
Photo: Company, Wednesday 26 November 2008
Seoul Semiconductor introduces new flash LED
Photo: Company, Friday 6 July 2007
Related news around the web