164 news items tagged CMOS image sensor
Samsung Electronics has announced more value added 8-inch (200mm) technology solutions for its foundry customers. On top of its existing embedded flash memory (eFlash), power, display...

Sony has been strengthening its high-end CMOS image sensor (CIS) development and is looking to expand its presence in the car-use electronics market. The efforts are expected to bear...

Taiwan-based Answer Technology (ANStek) and Edom Technology saw their August revenues climb to the highest monthly levels thus far in 2017, while revenues at Sunnic Technology &...

Network IC design house Asix Electronics and CMOS image sensor supplier Pixart Imaging are expected to post double-digit sequential growths in third-quarter revenues, according to...

Shanghai Huahong Group on August 2 struck a deal with the national China Integrated Circuit Industry Investment Fund and the city government of Wuxi to set up a new 12-inch wafer...

Worldwide CMOS image sensor (CIS) shipments are forecast to grow through 2020 when shipments arrive at nearly US$13.8 billion in value, according to Digitimes Research.

Kilopass Technology Inc., a leading provider of semiconductor logic embedded non-volatile memory (eNVM) intellectual property (IP), today announced that Cista Design Inc., a leading...

Tong Hsing Electronic Industries, which provides assembly and packaging services for CMOS image sensors as well as other niche ICs, started shipments for 3D sensing products in small...

CMOS image sensor sales are on pace to reach a seventh straight record high in 2017, and nothing ahead should stop this semiconductor product category from breaking more annual records...

Sony has given priority to Apple, and China-based Huawei, Oppo and Vivo for CMOS image sensor (CIS) capacity, according to industry sources.

Robust CMOS image sensor demand will make a positive contribution to both Taiwan-based Coasia Microelectronics and Sunnic Technology & Merchandise, according to industry sources...

Semiconductor Manufacturing International (SMIC) has executed a technology transfer and license agreement for Invensas' Direct Bond Interconnect (DBI) technology, according to the...

IC distributor Sunnic Technology & Merchandise is expected to enjoy record revenues in 2017, buoyed by robust CMOS image sensor demand, according to a recent Chinese-language...

High-resolution automative panels and handsets with dual-lens camera modules will spur demand for CMOS image sensors, particularly high-end ones, according to industry sources.

Himax Imaging, a subsidiary of Himax Technologies, has announced the HM5530 UltraSenseIR product, a low-power and low-noise 5.5-megapixel backside-illuminated (BSI) CMOS image sensor...

Sony will reduce its equipment investment for CMOS image sensors to JPY70 billion (US$691.53 million) in fiscal 2016, while maintaining its sensor production capacity at 70,000 12-inch...

Sony's sensor production was affected by earthquakes on April 14, 2016 and subsequent earthquakes in Japan's Kumamoto region, but is set to resume operations by the end of May, according...

IC design company Pixart Imaging saw its net profits fall to NT$25.26 million (US$0.78 million) in the first quarter of 2016, the lowest level in 12 quarters, with EPS coming to NT...

Sony is the largest CMOS image sensor vendor worldwide and its products mainly go to the consumer sector. Weakening demand for smartphone has impacted the business's recent performances,...

Sony has issued a statement disclosing its manufacturing sites in the Kumamoto region which have been affected by the earthquake of April 14 and subsequent earthquakes.

Taiwan-based Xintec, an affiliate of Taiwan Semiconductor Manufacturing Company (TSMC) specializing in packaging services for CMOS image sensors as well as MEMS and fingerprint sensors,...

Sony announced on January 26 that it has reached an agreement with Altair Semiconductor and its major shareholders to acquire the company. The purchase price is US$212 million, and...

IC design house Pixart Imaging has unveiled plans to buy back up to two million of its own shares from January 12 to March 11 at prices between NT$50 (US$1.50) and NT$117. The repurchased...

Based on the memorandum of understanding entered into between Sony and Toshiba on October 28, 2015, the parties have signed definitive agreements to transfer to Sony and to Sony Semiconductor...

TSMC has announced plans to sell its 5.1% ownership of Xintec. The 5.1% Xintec ownership is part of the 10.2% Xintec ownership TSMC obtained from its purchase of OmniVision Technologies'...
Related photos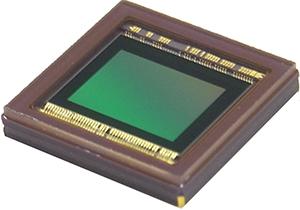 Toshiba 20MP BSI CIS
Photo: Company, Monday 7 January 2013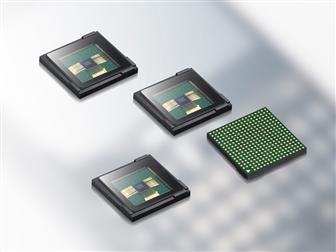 Samsung S5K8AA HD CMOS imager for ultra-slim smartphones and tablets
Photo: Company, Friday 7 October 2011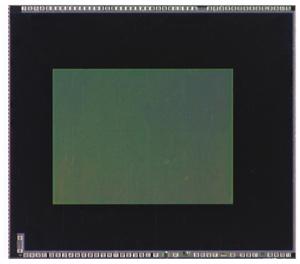 Toshiba 1.12-micrometer-pixel CIS
Photo: Company, Wednesday 13 July 2011
Related news around the web