526 news items tagged brand
IC packaging specialist Siliconware Precision Industries (SPIL) has announced consolidated revenues of NT$6 billion (US$193.9 million) for February 2017, down 12.8% sequentially and...

Worldwide notebook shipments (not including 2-in-1 devices) surpassed 40 million units in the fourth quarter of 2016, dropping only 1.2% on year. Shipments from Taiwan-based ODMs...

Shipments of smartphones by Taiwan-based brand vendors and ODMs are expected to decline 39.6% on year to below 10 million units in the first quarter of 2017, according to Digitimes...

As first-tier China-based smartphone vendors including Huawei, Oppo, Vivo, Xiaomi and Gionee are gearing up efforts to expand sales overseas, their white-box handset competitors are...

Taiwan-based chassis maker Casetek Holdings has landed orders from one of the top-5 smartphone vendors in China and has recently begun shipping products to the client, according to...

Smartphone vendors, including Apple, Samsung Electronics, Huawei, LG Electronics and Xiaomi Technology, are likely to introduce models featuring AI (artificial intelligence) applications...

Pegatron Technology has been re-organizing its business groups since the second half of 2016 and has recently decided to gradually shift the group that handles small-to-medium-size...

US-based server vendor Supermicro has entered the brand gaming motherboard market with its new Supero brand and released a series of products recently. The company has been pushing...

Gigabyte Technology is preparing to showcase its full series of Aorus gaming brand products including notebooks featuring Intel's latest Kaby Lake platform and new motherboards using...

Lenovo is cooperating with Compal Electronics to land orders from Taiwan Semiconductor Manufacturing Company (TSMC) for datacenter servers with orders reportedly lasting through July...

BlackBerry and TCL Communication Technology Holdings have entered into a long-term licensing agreement, providing acceleration to BlackBerry's transition into a security software...

Microsoft has recently announced a plan to partner with PC brand vendors including Asustek Computer, Acer, Lenovo, Hewlett-Packard (HP), Dell and 3Glasses to push an ecosystem for...

ISO 20000, published in December 2005 and developed based on the ITIL (IT Infrastructure Library) framework, is an international standard for IT service management that includes audit...

PC brand vendors expect demand for PCs to enjoy strong growth in the first quarter of 2017 as Intel will begin mass shipping its Kaby Lake processors, while AMD will also launch its...

Lenovo has reportedly increased its notebook inventory level to five months recently to prepare for its promotions for the year-end holidays and several market watchers believe Lenovo's...

Asustek Computer saw global brand operations in the second quarter of 2016 drop on quarter and on year in terms of revenue and profitability, the company said at an August 12 investors...

Germany-based Osram will sell its lamp business unit, Ledvance, to a China-based consortium of which LED packaging service provider MLS is one of the three members. The acquisition...

High Tech Computer (HTC), in addition to strengthening its software-hardware integration and retail channel expansion, is reportedly planning to release HTC Vive-branded PCs bundled...

Commenting on a market rumor that PC brand vendors are planning to raise their PC prices in Europe in response to recent fierce depreciation in the euro and British pound, Acer chairman...

With its success from Surface 2-in-1 devices, Microsoft reportedly is cooperating with upstream supply chain players to develop an all-in-one (AIO) PC under the Surface brand and...

With the gaming market growing more popular, monitor brand vendors, which have been seeing declining profits, have also entered into the gaming market. Asustek expanding its presence...

OCZ, an SSD brand offered by Toshiba for the consumer market, has been further strengthened presence in high performance solid-state storage drives (SSDs) market with resulted in...

Second- and third-tier Taiwan's motherboard players have been aggressively looking for business opportunities outside of the branded motherboard market as competition from the top-two...

Although several brand vendors including Asustek Computer, Lenovo, Acer, Hewlett-Packard (HP) and Dell are all preparing to launch new 2-in-1 devices in the second half of 2016, some...

China-based Huawei will launch its new 2-in-1 device on May 26, targeting the mid-range and high-end segments, while Xiaomi is ready to release its inexpensive ultra-thin notebook...
Related photos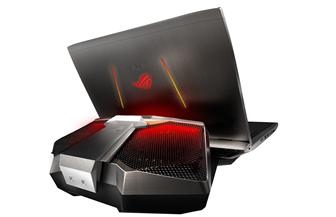 Asustek 17-inch ROG GX700 gaming notebook
Photo: Company, Monday 14 September 2015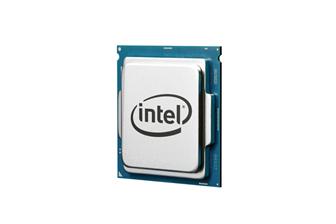 Intel sixth-generation Core processor
Photo: Company, Thursday 3 September 2015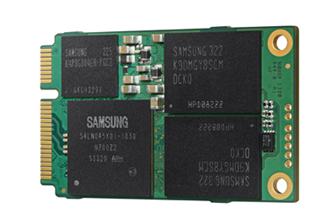 Samsung 1TB mSATA SSD
Photo: Company, Wednesday 18 December 2013
Related news around the web