532 news items tagged brand
With its success from Surface 2-in-1 devices, Microsoft reportedly is cooperating with upstream supply chain players to develop an all-in-one (AIO) PC under the Surface brand and...

With the gaming market growing more popular, monitor brand vendors, which have been seeing declining profits, have also entered into the gaming market. Asustek expanding its presence...

OCZ, an SSD brand offered by Toshiba for the consumer market, has been further strengthened presence in high performance solid-state storage drives (SSDs) market with resulted in...

Second- and third-tier Taiwan's motherboard players have been aggressively looking for business opportunities outside of the branded motherboard market as competition from the top-two...

Although several brand vendors including Asustek Computer, Lenovo, Acer, Hewlett-Packard (HP) and Dell are all preparing to launch new 2-in-1 devices in the second half of 2016, some...

China-based Huawei will launch its new 2-in-1 device on May 26, targeting the mid-range and high-end segments, while Xiaomi is ready to release its inexpensive ultra-thin notebook...

Having digested their excessive inventory, smartphone vendors have stepped up the pace of placing chip orders in the second quarter of 2016, according to Digitimes Research. Smartphone...

The move by the Foxconn Group to take up control of two global technology brands, Sharp and Nokia, in less than two months has raised concerns that the EMS/OEM giant will eventually...

Rising demand for 2-in-1 devices has increased the adoption of stylus support by brand vendors. In addition to Microsoft and Apple, Huawei, Acer, Fujitsu, Hewlett-Packard (HP), Dell...

PC brand vendors have become more aggressive on expanding into the enterprise sector, and both Dell and Acer are pushing virtual desktop infrastructure (VDI) solutions.

With LCD TV brand vendors including Samsung Electronics and China-based Skyworth aggressively pulling in panel orders for the second quarter, demand has been picking up recently,...

As first-tier brand vendors are ready to release new 2-in-1 devices around June and newcomers such as Huawei, Haier, TCL and Samsung Electronics have launched own-brand 2-in-1s, sources...

Xiaomi Technology has unveiled a new brand, Mijia, for product lines other than smartphones, according to the company. Xiaomi has sold 18.5 million smart wrist bands, 89.6 million...

Taiwan-based fingerprint sensor suppliers are eyeing 2016 orders from branded handset vendors, while industry leader Fingerprint Cards (FPC) has moved to lower its quotes to stay...

With Apple's new ultra-thin 13- and 15-inch MacBooks to start shipping at the end of the second quarter, notebook brand vendors such as Asustek Computer, Dell and Lenovo have also...

Following significant drops both on month and on year in January, worldwide notebook shipments remained weak in February, growing only 2% sequentially for the top-five brand vendors...

The worldwide seventh largest notebook brand vendor Toshiba has been cutting its notebook orders recently, which is negatively impacting its largest ODM partner Pegatron Technology's...

The upstream tablet supply chain is seeing orders from clients continue to shrink, and shipments for the first quarter are expected to be significantly impacted. In addition to brand...

With assistance from Microsoft and Intel, China-based brand vendors and white-box players have been aggressively pushing new 2-in-1 devices recently. In addition to Huawei's MateBook...

Due to better-than-expected demand and channel retailers strengthening their promotions, some US-based tablet vendors achieved strong shipments, helping global tablet shipments grow...

Notebook brand vendors are facing high channel inventories for the first quarter of 2016 as they placed increased orders to restock in the fourth quarter of 2015, but demand from...

Japan-based PC brand vendors Vaio (previously Sony), Toshiba and Fujitsu reportedly are ready to merge their notebook businesses into a company, a move which will affect Taiwan-based...

With the notebook market expected to continue seeing a single-digit percentage shipment decline in 2016, brand vendors and ODMs are expected to become more aggressive pushing into...

Taiwan-based ruggedized PC brand vendor Getac has announced consolidated revenues of NT$1.79 billion (US$53.79 million) for December 2015, up 11.5% on month and 1.79% on year, a new...

Acer is planning to cooperate with three partners from its BYOC Blue Sky Program to enter into the smart home device industry and may push co-brands or create a new brand to market...
Related photos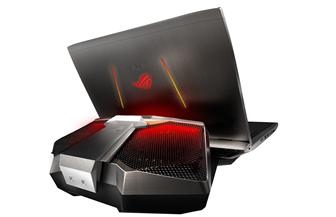 Asustek 17-inch ROG GX700 gaming notebook
Photo: Company, Monday 14 September 2015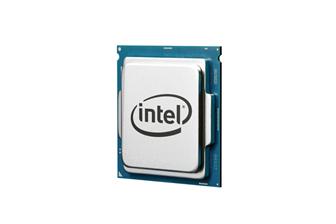 Intel sixth-generation Core processor
Photo: Company, Thursday 3 September 2015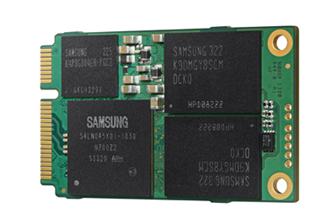 Samsung 1TB mSATA SSD
Photo: Company, Wednesday 18 December 2013
Related news around the web