1644 news items tagged US
Industrial PC (IPC) maker Nexcom International is currently servicing the US' education and smart manufacturing market via its US-based subsidiary Nexcobot established in March 2018...

Globalfoundries has disclosed plans to cut 5% of its global workforce, or about 900 employees, with the layoff to take place mainly in Europe and the US.

Digitimes Research estimates the number of 5G users will reach 1.14 billion by 2025 to account for 13.4% of all mobile service subscribers.

Samsung NEXT, a multifaceted innovation group within Samsung Electronics, is actively seeking investment targets in the fields of AI, IoT, AR/VR, blockchain, smart healthcare data...

Worldwide semiconductor manufacturing equipment billings came to US$17 billion in the first quarter of 2018, up 12% sequentially and 30% on year, and hitting a record high, according...

The output value of China's IC packaging and testing industry will exceed US$30 billion for the first time in 2018, according to Digitimes Research.

Acer's most crucial business goal for the company in 2018 is to grab the crown in the US gaming PC market from Dell by the end of the year, according to company chairman and CEO Jason...

Belgium-based investment fund Sogepa has signed a framework agreement with Hong Kong-based electric vehicle (EV) maker Thunder Power EV to invest US$150 million in the latter, according...

The output value of China's IC design industry sector is expected to exceed US$35 billion in 2018, driven by a combination of positive factors including continued growth in shipments...

Taiwan-based pure-play foundry UMC plans to invest a total of US$1.25 billion in its China-based plants where production capacity will be expanded to meet local demand, said company...

Taiwan-based Yageo has reached a deal to buy US-based Pulse Electronics, a supplier of electronic components, for US$740 million in cash.

LED epitaxial wafer and chip maker Epistar has filed with the US District Court for the Central District of California a charge against V-TAC USA - a subsdiary of Europe-based LED...

Taiwan's machinery exports, after surging 21.1% on year to US$25.6 billion in 2017, soared 18.3% from a year earlier to US$6.43 billion in the first quarter of 2018, with China remaining...

Thanks to the booming development of IoT (Internet of Things) devices and applications, Taiwan-based specialists in semiconductor materials analysis, IC test and verification services,...

With its large foundry and advanced packaging base, Taiwan was the largest consumer of semiconductor materials for the eighth consecutive year in 2017, according to a recent SEMI...

Seen as an extension to the ongoing bilateral trade spats, the US Department of Commerce has imposed a ban on ZTE for sanctions violations, prohibiting American firms from selling...

The global semiconductor packaging materials market reached US$16.7 billion in 2017, according to a report by SEMI and TechSearch International. While slower growth of smartphones...

With the gaming notebook markets in China, Europe and the US becoming saturated, vendors including Asustek Computer, Dell and Lenovo have all moved to target the Southeast Asia market...

After several years of incremental increases, the worldwide semiconductor photomask market surged 13% to a record-high US$3.75 billion in 2017, according to SEMI.

The total PV installation capacity to be added around the world in 2018 is difficult to predict mainly because of uncertainties in China, the US, India and Japan - the four largest...

Pegatron chairman TH Tung has disclosed that the company has a product maintenance plant in the US which can be quickly converted into a manufacturing base to cater to short-term...

The global market scale for automotive semiconductors is estimated to surpass US$40 billion in 2018 after surging 11% on year to US$35.7 billion in 2017 from US$32.2 billion, according...

Apple has updated its 9.7-inch iPad with support for Apple Pencil plus increased performance, starting at US$329. The new 9.7-inch iPad and Apple Pencil give users the ability to...

Worldwide spending on cognitive and artificial intelligence (AI) systems will reach US$19.1 billion in 2018, an increase of 54.2% over the amount spent in 2017, according to IDC....

North America-based manufacturers of semiconductor equipment posted US$2.41 billion in billings worldwide in February 2018 (three-month average basis), according to SEMI. The billings...
Related photos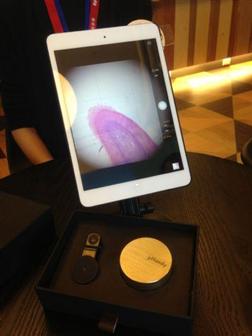 Aidmics uHandy mobile microscope
Photo: Julian Ho, Digitimes, Wednesday 10 June 2015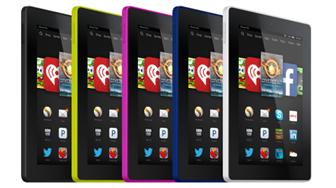 Amazon Fire HD tablets
Photo: Company, Monday 22 September 2014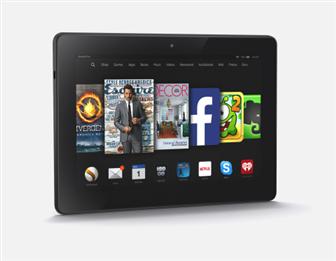 Amazon Fire HDX tablet
Photo: Company, Monday 22 September 2014
Related news around the web