374 news items tagged US market
First-tier China-based solar firms plan to offer 260W PV modules in the US market tro replace 250W models which were the mainstream power output in 2014, according to industry sources...

With the US government having almost halved the 2012-set average antitrust tariff rates for PV modules imported from China, China-based PV module makers are expected to regain their...

The US imposition of preliminary anti-dumping tariffs on Taiwan-made crystalline silicon solar cells has substantially hindered Taiwan-based makers' direct and indirect exports of...

Recently in the digital home industry, Samsung has purchased SmartThings, which allows people to sync up their connected gadgets to a single smartphone app and hardware hub, to further...

Samsung Electronics and Lenovo have recently started a wave of price cuts for their tablets in the US market. Samsung offered price cuts for its 7- and 10-inch models, but their prices...

While the US Department of Commerce has set preliminary anti-subsidy and anti-dumping tariffs on PV products imported from China, China-based PV module makers can choose lighter tariffs...

Crystalline silicon solar cell maker Motech Industries has seen significantly decreased orders from China-based PV module makers, according to company president and CEO Chang Peng-heng,...

The International Trade Association (ITA), an institute belonging to the US Department of Commerce, has announced it will start investigating anti-dumping and countervailing duties...

New solar photovoltaic (PV) installations in the US reached a record 4.2GW during 2013. Since 2012, the US market has grown 15%, making it the leading solar market outside the Asia-Pacific...

Motorola Mobility has adopted a more aggressive pricing strategy to push sales of its smartphones in the US, aiming to compete more effectively against rivals such as LG Electronics...

Shipments of flat panel TVs in the US are set to decline by 7% in the second half of 2013 as the holiday season delivers little reprieve from the long-term slowdown in domestic demand,...

A common set of standards for LED lighting firms in Greater China was announced recently and as the China government plans to expand the LED lighting market, this common set of standards...

To have a steady supply of electricity generated from solar energy, energy storage is crucial.

China's pending move to slap anti-dumping tariffs on imported solar polysilicon from key countries will generate a surge in pricing for this key raw material in June and July, but...

In May, prices of 40W and 60W retrofit LED light bulbs in Japan were on average JPY1,719/unit (US$17.32/unit) and JPY2,350/unit, respectively. May prices of 40W and 60W retrofit LED...

The US has rich natural resources and states in the southwest region have sufficient sunshine with an annual average of over 2,200 hours. Western states in the US have been introducing...

The European Union (EU) plans to announce the details of its anti-subsidy tariff against China-based solar firms on June 6, 2013. The tariff is expected to be 30-67.9% with the average...

US-based solar firm SunPower has provided financial guidance for second-quarter and fiscal year 2013. The firm stated that second-quarter 2013 revenues are likely to be between US$550-600...

The merger of Taiwan-based solar cell makers Neo Solar Power (NSP) and DelSolar, a solar subsidiary of Delta Electronics, will be completed on May 31, 2013, said Quincy Lin, chairman...

US-based thin-film solar firm First Solar reported first-quarter 2013 net sales of US$755 million, lower than the US$1.1 billion reported in the fourth quarter of 2012 but higher...

The top 20 solar module suppliers accounted for almost 70% of global solar shipments in first-quarter 2013, according to Solarbuzz.

US-based solar firm SunPower has reported financial results for first-quarter 2013.

Many of the emerging solar markets are hot - both literally and metaphorically - because of their abundant sunshine hours and geographical locations. Solar investors no longer look...

This is just a personal view, but I love LED light bulbs. I also love the idea of Taiwan-based firms having own-brand LED light bulbs. Lighting is different from many other industries...

The market of sapphire substrates, an upstream material for LEDs, has been in oversupply with prices falling. The prices are lower than the production costs of many firms. This has...
Related photos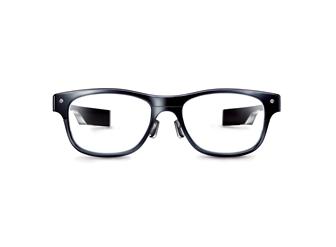 JINS Meme smart eyewear
Photo: Company, Tuesday 23 December 2014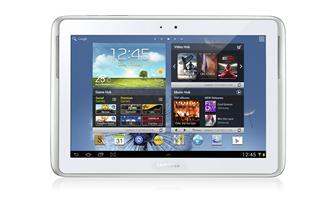 Samsung Galaxy Note 10.1 tablet PC
Photo: Company, Friday 17 August 2012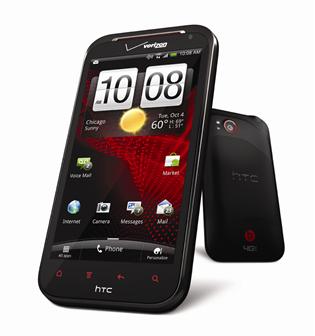 HTC Rezound
Photo: Company, Tuesday 8 November 2011
Related news around the web