80 news items tagged BlackBerry
Sales of Taiwan-based ODM/OEM maker Wistron and handset component suppliers Silitech Technology and Ichia Technologies are likely to be affected by the planned restructuring program...

ABI Research's recent smartphone research shows Android accounted for 80% of all smartphones shipped worldwide in the second quarter of 2013. The next largest ecosystem, Apple's iOS,...

Global smartphone shipments reached 420 million units in the first half of 2013 and are expected to top nearly 950 million units for the full year, Digitimes Research has estimated...

The iPhone now leads Samsung Electronics in the "brand recognition" category by only 1% in China's smartphone market, according to the most recent survey conducted by Avanti,...

A number of branded smartphone vendors have recently reshuffled the top management of their operations in China as they are struggling to stay afloat in the country's smartphone industry...

The chance is low for BlackBerry to be acquired by any rival companies after the Canada-based smartphone vendor announced recently that it has formed a special committee to explore...

Sales of smartphones in Indonesia are expected to top 12-15 million units or 20-25% of total handset sold in the market in 2013, according to market observers.

While vendors of Android smartphones have been competing each other fiercely in the 5-inch segment, vendors of other platforms, including BlackBerry, Nokia and Apple are unlikely...

The supply chain for BlackBerry smartphones in Taiwan remains positive about the business outlook for the Canada-based smartphone vendor in the second half of 2013 after the vendor...

Order visibility from BlackBerry has been extended to 2-3 quarters compared to a mere one quarter previously as the Canada-based smartphone vendor plans to release 3-4 new models...

BlackBerry has recently stepped up its purchases of parts and components, including small-size LCD panels, from suppliers in Taiwan thanks to strong sales of BlackBerry 10 devices,...

Worldwide mobile phone sales to end users totaled nearly 426 million units in the first quarter of 2013, a slight increase of 0.7% from the same period in 2012, according to Gartner...

BlackBerry plans to offer its messenger app, BBM, to competing platforms such as Google's Android and Apple's iOS.

Wistron has taken over BlackBerry's R&D staff of about 100 members based in Chicago and is expected to undertake production of 50-60% of the vendor's smartphones launched in 2013,...

Nokia and BlackBerry will try to steal the spotlight from the market and smartphone users in mid-May as the two vendors will unveil either new smartphones or product roadmaps in huge...

BlackBerry and Taiwan Mobile (TWM), one of the three largest mobile telecom carriers in Taiwan, on April 15 jointly announced the launch of Z10, a smartphone model based on the BlackBerry...

PCB maker Unimicron Technology reportedly has landed orders for any-layer HDI boards from Samsung Electronics, HTC and BlackBerry for their latest smartphone models, according to...

While Lenovo has expressed its willingness to acquire Canada-based vendor Blackberry to enhance its competitiveness in the international business-use PC market, the bid is likely...

Android and iOS, the number one and number two ranked smartphone operating systems (OS) worldwide, combined for 91.1% of all smartphone shipments during the fourth quarter of 2012,...

Research In Motion (RIM) has changed its name to BlackBerry, and has introduced two new smartphones based on the new BlackBerry 10 platform, the Z10 and Q10. The two models will be...

Smartphone maker Research in Motion (RIM) plans to introduce BlackBerry 10 to expand market share. According to Thorsten Heins, president and CEO of RIM, there have been some 150...

Android will further solidify its market leadership in the smartphone operating system race in 2013, thanks to a broad support from smartphone vendors and the rollout of a wide range...

Microsoft and Research in Motion (RIM) reportedly will keep their existing smartphone platforms, Window Phone 7 and BlackBerry 7, continuing for a while after the release of next-generation...

Research in Motion (RIM) has announced updates to its developer ecosystem programs, including BlackBerry Dev Alpha test devices, the 10k developer commitment, updated tools and mor...

Google's Android platform has taken a 90% share of the smartphone platform market in China. However, as iPhone 5 and many Windows Phone 8 models will be introduced to the China market...
Related photos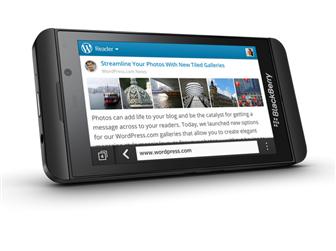 BlackBerry Z10
Photo: Company, Friday 1 February 2013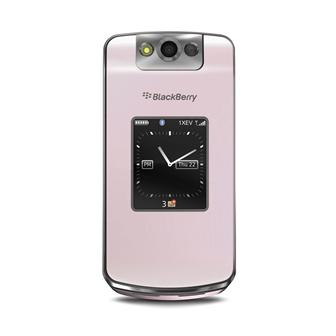 US-based Cellular South BlackBerry Pearl Flip 8230
Photo: PR Newswire, Monday 21 December 2009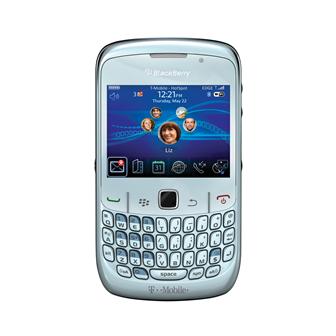 BlackBerry Curve 8520
Photo: Company, Monday 17 August 2009
Related news around the web