587 news items tagged CPU
ASRock expects its operating profits and revenues for 2020 to grow by double-digit percentages on year thanks primarily to its growing server business, with the company planning to...

Server PCB specialists Tripod Technology, Gold Circuit Electronics (GCE) and Allied Circuit have seen clear order visibility through the end of July and are optimistic that their...

ABF substrates are expected to see long-term robust demand for processing high performance computing (HPC) GPU and CPU chips solutions as chipmakers are pursuing constant upgrades...

As TSMC plans to build a 5nm wafer fab in the US, how the company will handle backend support for the fab is drawing concerns from Taiwan's backend supply chain, and a possible solution...

Global notebook shipments in the first quarter of 2020 dropped 27.6% on quarter and 10.9% on year. The yearly decline was the worst for the Taiwan's notebook industry since first-quarter...

Intel has recently unveiled its latest 10th generation Core S series desktop processors codenamed Comet Lake for the high-end gaming market, with desktop brands and system integrators...

Taiwan's IC test interfaces vendors are enjoying a significant ramp-up in orders for high-end, customized test solutions from AMD and Nividia as the chipmakers are poised to roll...

ASE Technology has entered the backend supply chain of Huawei/HiSilicon's ARM-based Kunpeng 920 server CPU, with its affiliated Siliconware Precision Industries (SPIL) set to start...

AMD with its enhanced EPYC processor lineup is expected to grow its share of the global server CPU market to 10% by the end of 2020, according to industry sources.

Unimicron Technology has seen clear order visibility for high-end IC substrates, especially ABF substrates for processing diverse HPC and networking chips, stretching to the third...

Though IC design houses have recently seen demand from US-based datacenter clients slow down, server makers continue to enjoy strong orders from such clients, according to sources...

Micro-Star International (MSI) expects revenues to drop less than 10% on year in the first quarter of 2020 and will see its sales gradually pick up starting April with the releases...

Intel is set to unveil its new 14nm processors and chipsets in April, but the coronavirus pandemic may seriously hinder end-market demand for related PCs and motherboards, according...

Apple has announced its new iPad Pros with the latest A12Z Bionic chip, an ultra-wide camera, studio-quality mics and a LiDAR scanner that delivers depth-sensing capabilities. It...

Global PC sales are set to fall over 30% on year in the first half of 2020, due to poor sales in China, Europe and the US in the wake of the coronavirus outbreak, according to industry...

TSMC is set to kick off volume production of chips built using 5nm process technology in April, and has already seen the process capacity fully booked by clients, according to industry...

Demand for AMD's new 7nm EUV processors remains robust, with development projects for the chips commenced by PC, motherboard and graphics card makers this year set to be 10-20% higher...

Taiwan's notebook shipments slipped 4.4% sequentially, but grew 3.1% on year to arrive at 32.37 million units in the fourth quarter of 2019.

Taiwanese notebook ODMs have already resumed assembly operations in China, but risks of supply chain disruptions in March are mounting, as inventories of many components will run...

China's coronavirus outbreak has significantly undermined local PC and server demand and is expected to affect related upstream suppliers' performances, as PC sales from China account...

Global notebook shipments were weaker-than-expected in the fourth quarter of 2019 due to Intel's ongoing CPU shortages and major brands stopping stocking extra inventory in the wake...

China's coronavirus outbreak has significantly undermined demand for motherboards and graphics cards from the local PC DIY market and could result in higher-than-expected shipment...

The global market for memory and processing semiconductors used in artificial intelligence (AI) applications will soar to US$128.9 billion in 2025, three times the US$42.8 billion...

Intel is expected to initiate price cuts on its PC processors in the second half of 2020 to defend its market dominance, according to sources at PC makers.

Intel currently still holds an 80% share in the global PC market, but the growth of the CPU giant's PC platform business has weakened, thanks to prolonged shortages of its processors...
Related photos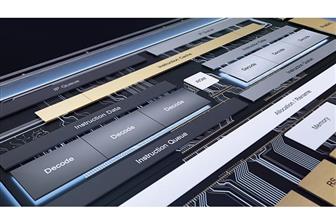 Intel unveils Tremont microarchitecture
Photo: Company, Thursday 21 November 2019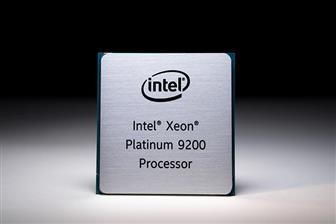 Intel Xeon Platinum 9200 server CPU
Photo: Company, Friday 9 August 2019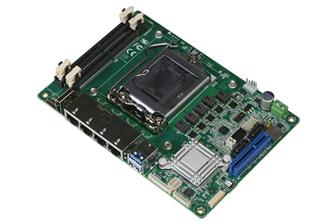 Aaeon EPIC-KBS9
Photo: Company, Wednesday 15 August 2018
Related news around the web