955 news items tagged IoT
While Moore's Law is approaching its physical limits, only a few could still afford the expensive game of process shrink. And when the post-Moore's Law era comes, semiconductor firms,...

As China is keenly developing its industrial IoT (IIoT) ecosystems to upgrade and transform traditional industries, Foxconn Industrial Internet, the IIoT arm of the world's largest...

Despite lackluster memory demand likely to persist till the end of 2019, the memory industry is expected to see a brighter prospect starting 2020 when 5G services kick off commercial...

The software outsourcing sector is promising in the next 10 years, driven by the ever-expanding 5G and AI applications, according to Wistron Information Technology & Services.

Intel in the second quarter maintained its position as the world's largest semiconductor supplier, although second-placed Samsung managed to narrow the gap due to renewed vigor in...

Taiwan-based IPC maker Advantech has launched a new 5-year development project, aiming to strengthen its growth momentum by deepening service localization and personnel training in...

Networking IC design specialist Realtek Semiconductor has reported net profit surged nearly 80% on year and 33.8% sequentially to NT$1.85 billion (US$58.8 million) in the second quarter...

Taiwan's top IC backend specialist ASE Technology Holding has seen its SiP (system in package) business expand substantially so far this year amid growing demand for heterogeneous...

With HiSilicon, Broadcom and other fabless chip vendors gearing up to tap growing demand for 5G infrastructure chipsets, their Taiwanese silicon-based or compound semiconductor foundry...

Specialty DRAM and flash memory maker Winbond Electronics has seen its 12-inch fab run at full capacity starting July, thanks to the arrival of new orders and seasonal factors.

Taiwan Mobile is aggressively expanding its domestic telecom ecosystem integrating equipment suppliers and terminal application service providers while seeking to export solutions...

Advantech has announced it invest NT$266 million (US$8.49 million) to acquire a total of 19.4 million shares of Taiwan-based networking product maker HwaCom Systems at NT$13.70 per...

Content distribution network (CDN), which has been around for over 20 years, is still enjoying strong growth every year, as consumers' demand for digital content's quality has grown...

TSMC expects its third-quarter revenues to be driven mainly by growing demand coming from the smartphone and IoT sectors, and believes the fourth quarter will be even stronger thanks...

Taiwan Semiconductor Manufacturing Company (TSMC) expects to post consolidated revenues of between US$9.1 billion and US$9.2 billion in the third quarter of 2019, up about 18% sequentially...

Taiwan-based startup Fox-Tech has developed an AI service platform focusing primarily on collecting and analyzing big data of temperature and moisture.

The Asia-Pacific region excluding Japan will be the global leader for Internet of Things (IoT) spending in 2019 with around 35.7% of the worldwide spending, followed by the US and...

Foxconn Technology Group, gearing up to build its own semiconductor ecosystem, is expected to activate a new round of acquisition deals to fill up the gaps in its supply chain, according...

ASE Technology Holding, King Yuan Electronics (KYEC) and Lingsen Precision Industries are among the Taiwan-based backend houses looking to benefit from robust demand for MEMS sensors...

Taiwan's top-3 IC designers MediaTek, Novatek Microelectronics and Realtek Semiconductor are expected to enjoy strong shipment and revenue increases in the third quarter of 2019,...

Taiwan-based flexible PCB makers, after ending the first half of 2019 with lower revenues than a year earlier, are expected to significantly ramp up shipments in the traditional peak...

Foxconn Technology Group (Hon Hai Precision Industry) has announced first-half 2019 consolidated revenues rose 5.1% from a year earlier to NT$2.22 trillion (US$70.9 billion) with...

Foundries including Win Semiconductors and Advanced Wireless Semiconductor (AWSC), epitaxial wafer supplier Visual Photonics Epitaxy (VPEC), fabless chipmaker Himax Technologies,...

TSMC is widely expected to adjust downward its revenue and profit guidance for 2019 at its upcoming investor conference set for July 18 due to recent operational hiccups. But the...

Nokia has announced that TST (Taiwan Star Telecom) has chosen the equipment vendor's end-to-end (E2E) solution to expand the coverage and capacity of its LTE network to support subscriber...
Related photos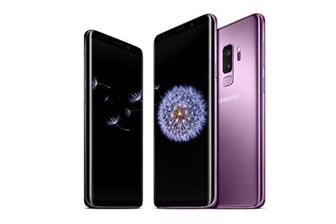 Samsung Galaxy S9, S9+
Photo: Company, Friday 2 March 2018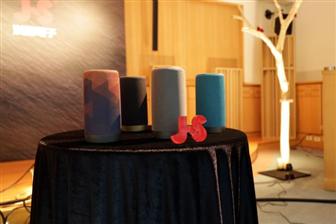 Jazz Hipster smart speaker
Photo: Company, Friday 1 September 2017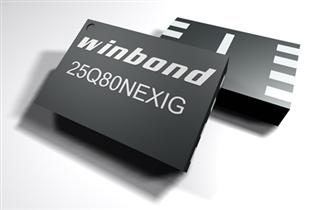 Winbond NOR flash for IoT
Photo: Company, Thursday 29 June 2017
Related news around the web