423 news items tagged monitor
Taiwan-based ODMs shipped 18.799 million LCD monitors worth US$2.155 billion in the first quarter of 2015, with the shipment volume dropping 15.5% on quarter and 6.5% on year. Shipment...

Average retail prices for 20- and 24-inch LCD monitors in the US, UK, Germany, China and Japan during April 2015 are expected to decrease 8.7% to US$116 and 6.5% to US$244, respectively,...

Global average retail prices for 24- and 27-inch LCD monitors in February 2015 rose on month by 6% to US$265 and 14% to US$465, respectively, according to Digitimes Research.

Taiwan-based ODMs shipped 21.90 million LCD monitors in the fourth quarter of 2014, decreasing 1.2% sequentially and 10.5% on year, according to Digitimes Research.

Due to shortages of panels in mainstream size categories and rising panel prices, worldwide LCD monitor shipments in 2014 totaled 133.6 million units (all-in-one PC products excluded),...

LCD monitor shipments are expected to drop 6% in the first quarter of 2015 and prices for 19.5- and 21-inch LCD monitor panels are expected to drop US$0.70-0.80, according to WitsV...

Global average retail prices for 23- and 27-inch LCD monitors in December have risen on month by 11.3% to US$276 and 9.2% to US$379, respectively, while those for 20- and 24-inch...

There will be an estimated 45.09 million LCD TVs sold in the China market in 2014, slipping on year by 5.6%, and the demand will continually drop in 2015 and 2016 and then slightly...

There will be an estimated 150 million LCD monitors (including all-in-one PCs) shipped globally in 2014, declining on year by 5.1%, and shipments will continue to slip 1.3% to 148...

There will be an estimated 900,000 LCD monitors shipped in the Taiwan market in 2014 and BenQ expects a market share of 14%, with 85% of its shipments to be general-use models and...

TPV has reported its consolidated shipments increased 7.5% on a sequential basis to 18.3 million units, while revenues rose 5.5% to US$3.02 billion. Profit also improved, from a loss...

Following the release of Apple's iMac with Retina 5K display, more LCD monitor vendors are talking about releasing high-end units with similar resolutions in 2015.

The monitor market saw various developments in November, namely the release of curved high-end monitor technology from Samsung Electronics and new Ultra HD monitors from Lenovo and...

Taiwan makers expect 15% growth in TV panel surface shipped in 2014 driven by shipments of larger-size TVs.

With global shipments of LCD monitors expected to drop from 136 million in 2014 to 132 million in 2015 and further to 128 million units in 2017, LCD monitor vendors are aiming to...

The top 10 major LCD monitor vendors saw shipments increase 8% in September while OEMs saw a 5.8% increase, according to statistics compiled by TrendForce.

Monitor vendors are showing increased signs that their new high-end monitors for release through the end of 2014 and into 2015 will be sized 27- to 32-inch and feature Ultra HD pan...

Panel makers are seeing increased orders for curved Ultra HD monitor panels as Samsung Electronics, LG Electronics, Sharp, Acer, Dell and Asustek Computer expand their monitor line...

LCD monitor vendors are continuing to push sales of high-end, niche-based products in the commercial segment.

Demand for LCD monitor and AIO PC panels as a whole is expected to reach above 160 million units in 2014 and increase to 170 million in 2015, up about 2-3% on year.

Korea- and Japan-based LCD monitor vendors are continuing to release new high-end monitors, including Samsung's 27-inch S27D850T and IIYAMA's B2888UHSU products.

With China being the world's IT production center and a country with some of the strongest consumer demand, along with benefits on custom tax, funding, loans, and subsidies provided...

LCD monitor panel pricing has increased in September by roughly US$0.10-0.30 for units sized 19- to 23-inch, according to statistics from DisplaySearch.

Worldwide monitor shipments totaled 32.5 million units in the second quarter of 2014, an on-year decline of 2.9%, according to IDC. IDC expects worldwide shipments to continue on...

Global shipments of LCD monitors are expected to reach 136 million in 2014 but are expected to drop to 132 million in 2015, according to market observers. Going into 2017 the shipments...
Related photos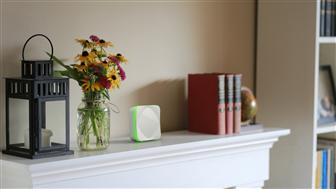 Acer Air Monitor
Photo: Company, Friday 3 March 2017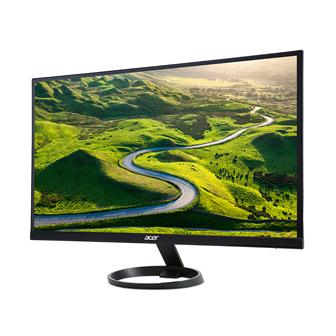 Acer R1 series monitor
Photo: Company, Friday 8 January 2016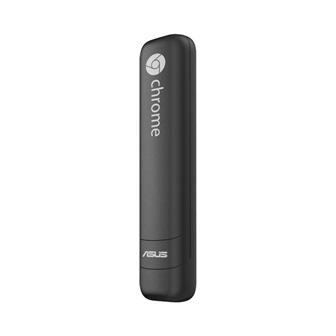 Asustek Chromebit CS10 PC stick
Photo: Company, Friday 20 November 2015
Related news around the web