1003 news items tagged AI
Global server shipments are expected to see a CAGR of 6.7% from 2020-2025, driven by demand for datacenter, HPC, AI and 5G related applications.

The supply of display driver ICs has fallen short of demand, while capacities at 8-inch foundries stay tight. Backend houses are mulling raising their quotes to reflect the tight...

Abigail Hing Wen is the data-centric tech evangelist and AI podcast host for Intel. Beside her work at Intel, she has multiple identities: a lawyer in venture capital, a leader in...

Micron Technology has announced the launch of uMCP5, which the company claims is the industry's first universal flash storage (UFS) multichip package with low-power DDR5 DRAM.

Dialog Semiconductor and Globalfoundries have entered into an agreement in which Dialog licenses its conductive bridging RAM (CBRAM) technology to Globalfoundries, according to the...

NADI System, Memorence AI and Verdigris Technologies have developed AI-based solutions for manufacturing.

Drone developer and satellite-based geographic information provider GeoSat Aerospace & Technology and New Era AI Robotic, a member of the New Kinpo Group, have jointly developed...

Memory spot prices have been rising with the rally set to continue until at least the end of October 2020, according to Simon Chen, chairman for memory module house Adata technolog...

Global server shipments are expected to see a CAGR of 6.7% from 2020-2025, driven by demand for datacenter, HPC, AI and 5G related applications, according to Digitimes Research's...

For the world, 2020 has been a roller-coaster year, but that has not dampend the prospects of some new tech applications such as mini LED backlighting which are expected to begin...

Intel has announced new enhanced Internet of Things (IoT) capabilities. The 11th Gen Intel Core processors, Intel Atom x6000E series, and Intel Pentium and Celeron N and J series...

The global IC foundry industry output is forecast to increase 17% to US$70 billion in 2020, and rise another 6.8% in 2021, according to Digitimes Research's latest report.

Following the announcement of an investment of NT$4.5 billion in Taiwan Tech Arena (TTA) in northern Taiwan for promoting entrepreneurship and innovation, Taiwan's Ministry of Economic...

Nvidia, already the world's leading supplier for graphics chips, has made it clear that it is to compete with other chip giant such as Intel in the AI chip sector, and it received...

With the advent of the AIoT era, Asus has embraced new technologies and methods to develop advanced manufacturing capabilities. At the end of 2019, Asus expanded the company's AIoT...

The emerging artificial intelligence (AI) and 5G technologies are set to generate unprecedented opportunities and productivity, which will be driving the memory market growth over...

Acer has seen sales generated from non-PC products climb as a proportion of company revenues to 20%, and expects the proportion to continue expanding thanks to its business diversification...

Corning Display Technologies Taiwan has recently tied up with two local startups, Memorence AI and TD42, to jointly develop image recognition technologies and solutions.

PCB equipment supplier Symtek Automation Asia (SAA) expects higher sales in second-half 2020 than in first-half 2020, with even brighter market prospect for 2021.

A fingerprint identification chip for large-area in-display sensing applications co-developed by Taiwan-based Egis Technology, eMemory Technology and Innolux is likely to secure validation...

Winbond Electronics Corporation, a leading global supplier of semiconductor memory solutions, today revealed that the latest system-on-chip (SoC) from artificial intelligence (AI)...

Nvidia's GPU and AI solutions have seen strong demand from the datacenter market segment, and its acquisition of Arm should help complement the business.

Taiwan-based Unimicron, Nan Ya PCB and Kinsus Interconnect Technology have seen their ABF substrate capacities fully booked throughout the first half of 2021 thanks to strong demand...

The global IT ecosystem is undergoing fundamental changes in the wake of the coronavirus pandemic and US-China trade tensions. Inventec, as one of the major ODMs worldwide, is at...

Growing maturity of artificial intelligence (AI) technology is enabling leaping advances in automated optical inspection (AOI) for the manufacturing sector. ADLINK is working with...
Related photos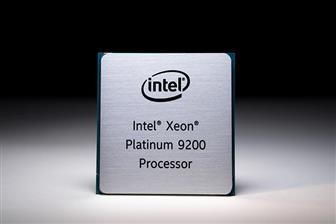 Intel Xeon Platinum 9200 server CPU
Photo: Company, Friday 9 August 2019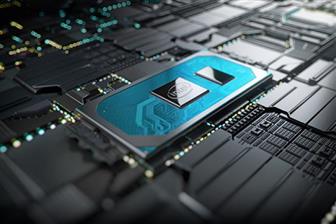 Intel 10th Gen Core processor
Photo: Company, Friday 9 August 2019
Related news around the web