Dell introduces new mobile PCs for mobility and performance
Press release, June 29; Joseph Tsai, DIGITIMES
Dell has introduced two new portable systems – the ultra-mobile Latitude D430 notebook and Dell Precision M4300 mobile workstation.
The 12-inch widescreen Latitude D430, starting at three pounds, is designed for customers who want mobility that fits their on-the-go lifestyle, yet still provides performance, productivity and all-day computing, said Dell. The system is available with the option of Intel Core 2 Duo processors and extended batteries. In addition an optional solid state drive can improve Latitude D430 performance up to 23% and can reduce boot time by up to 34%, the company claimed.
The Dell Precision M4300 is targeted at customers who want workstation productivity wherever they work. Dell Precision workstations are tested and certified with several working applications, helping to save customers' time and resources, claimed Dell. The notebook can provide average performance boosts of up to 110% over its predecessor product.
The Dell Latitude D430 notebooks and The Dell Precision M4300 mobile workstations are complied with the Environmental Protection Agency's newest Energy Star 4.0 standard.
The Latitude D430 starts at US$1,509 and is available now, while The Dell Precision M4300 is also available now starts at US$1,750.
Dell new mobile PCs specification

Model

Latitude D430

Precision M4300

CPU

Intel Core 2 Duo up to U7600 processor

Intel Core Solo up to U1400 processor

Intel Core 2 Duo up to T7700 processor

Memory

1GB DDR2 memory, supports up to 2GB

Dual-channel DDR2 memory up to 4GB

VGA

Intel GMA 950 graphics core

Nvidia Quadro FX 360M

Display

WXGA (1280×800)

WUXGA UltraSharp(1920×1200)

WSXGA+ UltraSharp TrueLife (1680×1050)

WXGA (1280×800)

Price

US$1,509

US$1,750
Source: Company, compiled by Digitimes, June 2007
Dell Latitude D430
Photo: Company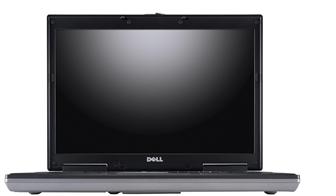 Dell Precision M4300
Photo: Company