Improving the Safe Operation of a Nuclear Power Plant
Press release
Wednesday 28 March 2012
The Qinshan Nuclear Power Plant is a 300MW Pressurized Water Reactor nuclear plant and is the first plant which is designed, constructed and managed by China itself. It is not only of great significance to Chinese nuclear power development but also an important case for Advantech to promote their applications in this industry.
Advantech's Shanghai Industrial Automation Group PAC Product Sales Manager, Bin Deng indicated that the operators in the control room of a nuclear power plant have the most important roles because they are responsible for the safe operation and management of the plant.
In order to ensure the safe operation and minimize personal negligence, Qinshan Nuclear Power Plant established a training simulator of nearly 500 square meters which is exactly the same size as the control room. Bin Deng said that this was a large-scale project for Advantech not because of its massive area, but because it needed to be a full scope simulation.
Low-cost simulation solution with complete functions
Qinshan Nuclear Power Plant used several of Advantech's modules (including ADAM 5000, UNO-2668 and FPM) to complete the simulator. The plant's training cost is lower than previous practice simulations. Bin Deng indicated that with complete functions, the Phase II simulator system only cost one-fifth of former training programs.
Due to a monitoring requirement which encompasses the entire region, the simulator needed to have more than 10 thousand endpoints installed to acquire the AO, AI, DI and DO signals to keep system response time within 50ms. As a result, Advantech modified the architecture to avoid network congestion as well as effectively collecting and immediately transmitting the data.
Bin Deng said that if the solution were to successfully execute in accordance with Ethernet's distributed architecture, it would definitely affect the real-time transmission rates of the network. Advantech therefore, added embedded network controllers (UNO-2160 or UNO-2668) between the underlying server and an ADAM module (ADAM-5000ETCP) to aggregate and transmit data.
Using the standard communication protocol, MODBUS/TCP, the UNO-2668 and ADAM-5000ETCP were connected and onsite high-frequency and short frame signals could be acquired. In order to integrate the UNO-2668 and the server, and be able to send high-frequency and long-frame signals, developers designed their own communication interface based on the original configuration using programming tools such as EVC, CB.NET, and C#.
Real-time data transmission on the independent sub-network between the server and the UNO devices is ensured because communication traffic is small, so there are no data-blocking problems. Bin Deng stated that each UNO device could control at least 20 ADAM modules but in Qinshan's case only 16 were used, leaving reserve spaces for future expansion.
Later in the project, the Qinshan Plant also adopted Advantech's industrial-grade monitor, fire monitoring device, and other products as their Phase III simulator. In response to customer demand, Advantech offered IPCs plus board controllers to complete the simulator.
Successful environmental control in nuclear applications
In addition, the Hainan Nuclear Power Plant is also planning to use Advantech's products and they will start shipping this year. The simulator project is for the main control room and control center and will utilize Advantech's ADAM 5000, UNO-2668 and FPM devices.
Advantech IPC and communication modules are not only suitable for nuclear power plant simulators but have also been applied to other monitoring applications such as the simulation for environmental and meteorological monitoring for Suzhou's Thermal Institute, and a data acquisition system for radiation detection in Wuhan and the Shanghai Physics Institute.
Bin Deng said that regarding safety issues, military and research institutes have a strong demand for environmental radiation surveillance. In 2008, Advantech's data acquisition system assisted Wuhan's automatic detection station in environmental monitoring of nuclear radiation and the follow-up plan will be associated with weather systems to enable more accurate monitoring.
Furthermore, a picosecond accelerator in the Shanghai Physics Institute has also adopted Advantech's ADAM 5000 to monitor their facility. For safety, the Institute required a nuclear response time of less than 1ms and Advantech offered better results with only 0.3ms which impressed them.
Taking features to the next level via APAX's new architecture
Bin Deng noted that features for nuclear-related applications often take 4 to 5 years to design; the entire project from construction to actual operation and the required hardware has to decided upon before construction. Since projects can drag on for long periods, there are considerable variables and risks that may affect the implementation of such projects.
To eliminate customer concerns in nuclear-related applications, Advantech offers at least 20 to 30 year warranty periods and uses long life supply components to avoid shortages. Advantech's new APAX series needs no middle layers (UNO devices) for communication and provides excellent features such as quick response rates, long MTBF, online diagnostics, and hot swapping. Meanwhile, flexible I/O modules reserve more space for future upgrades. Based on the ADAM 5000 series, Advantech believes their modularized APAX products will improve system performance and continue to win customer trust.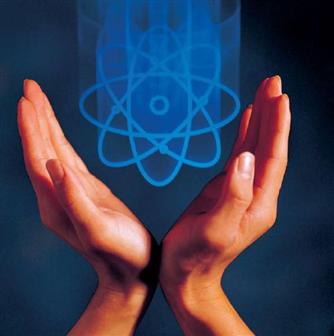 Advantech modified the architecture to avoid network congestion as well as effectively collecting and immediately transmitting the data.
DIGITIMES' editorial team was not involved in the creation or production of this content. Companies looking to contribute commercial news or press releases are welcome to contact us.