Leadtek Announces New Gadget: WinFast Wi2000D Compatible with Intel Wireless Display Technology
Press release
Wednesday 6 June 2012
Leadtek Research Inc., known globally for its extreme visual graphics technology development, today announced the WinFast Wi2000D, which is a soon to be released receiver device for Intel WiDi. This new gadget is designed for the owners of laptops and other devices that contain Intel Wireless Display (Intel WiDi) technology. In addition to Intel WiDi compatibility, smart phone users can also share music, videos and photos across the digital network to the home theater.
The WinFast Wi2000D is a compact black box that attaches to any HDTV via HDMI plugs. Intel WiDi technology makes it possible to watch online entertainment or content stored from an Intel WiDi enabled laptop on a TV, wirelessly, in up to full HD 1080p resolution and surround sound. With an Intel WiDi-enabled PC, you can wirelessly stream high definition DVD collections directly to an HDTV. You can also experience the handheld convenience to connect and enjoy music, videos and photos from a smartphone.
With an Intel WiDi enabled WinFast 2000D, anything on an Intel WiDi PC or laptop display can be broadcast to an HDTV, including videos, photo slideshows, presentations, or web pages. Enjoy all of your personal and online content on a big screen with a simple wireless connection. With a laptop or PC featuring Intel Wireless Display and WinFast Wi2000D WiDi Receiver, you can sit back and experience your favorite movies, videos, photos, online shows and more in full HD on your TV with great image clarity and sound, without having to connect your laptop to the TV using HDMI or A/V cables.
For more information, please visit our booth at A0715a, TWTC Hall 1 in COMPUTEX Taipei.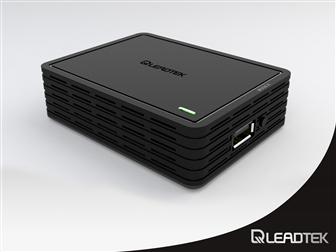 WinFast Wi2000D WiDi receiver