Marvell Launches Multi-mode LTE to Initiate a New Era of Global Connectivity
Press release
Thursday 28 June 2012
June 19, 2012–On the day before the opening of GSMA Mobile Asia Expo, Marvell presented its TD-LTE products to the press in its Shanghai office. Up till then, Marvell has maintained a low profile in marketing and promotion of its mobile products. Ivan Lee, Marvell Corporate VP of Mobile Business, is an expert in SoC design and computing platforms. He has worked at Texas Instruments, Sun, and AMLogic before joining Marvell, and has over 20 years of experience in the semiconductor industry. In the second half of 2008, Lee led his team onto the journey to develop TD-SCDMA chipsets and he is a pioneer in TD-SCDMA products at Marvell.
Lee said that unlike other major global semiconductor companies, Marvell has invested in building up R&D teams and developing core technologies in China. "Locating R&D activities in China allows our team to get closer to customers in Greater China to better understand their requirements, and to quickly respond to the ever-changing market. Our headquarter in the US pays close attention to our R&D team in China, gives us full access to technologies developed elsewhere within the company, and thus accelerates product development and technology advancement."
"For example, compared with our competitors, we were late to engage in TD-SCDMA product development. However, we fully tapped into our expertise in WCDMA products, CPU technology, and support from other teams, allowing us to catch up and become the leader. In February 2011, we achieved volume production of the world's first single-chip TD-SCDMA smart phone solution. At present, 80% of TD-SCDMA smart phones are based on Marvell solutions."
Lee currently leads the over-800-member Marvell TD chipset and system R&D team. Over 200 staffs in the US are an integral part of this team, and its core members have been working together for almost ten years. It is this miracle-making team in TD-SCDMA that is working on the development of LTE technologies.
Lee said: "Marvell's China team initiated LTE research in as early as 2009. From the very beginning of this project, our objective was to achieve productization quality in the very first design iteration, at the same time to meet requirements for prevalent commercial deployment. In addition, the solution must meet not only requirements for TD-LTE, but also those of LTE FDD. Considering the fact that initial LTE deployment will not have full coverage of mobile networks, our solution needs to be backward compatible with 2G and 3G technologies, thus supporting TD-SCDMA, WCDMA, and GSM. Furthermore, in order to meet the requirements for voice services from different operators, our chipset must support Single-chip dual-radio connection, and circuit-switch fallback (CSFB)–the two most popular voice solutions in the world."
Comparing to single-mode LTE solution, designing such a product requires considering many competing factors and solving many challenges in a very complex system. While attaining a higher degree of integration, we have to achieve better power efficiency and to balance performance and cost, without sacrificing quality and robustness.
It is note-worthy that Marvell's first multi-mode LTE chip sampled in October 2011 has performed extremely well in a variety of verifications. At present, its 2G and 3G functionalities quickly passed tests due to reuse of mature IP blocks. Marvell's LTE solution has completed the TD-LTE IOT tests with multiple infrastructure vendors, and its specifications have exceeded design expectations in all tests. In addition, it has achieved full category 4 LTE downlink throughput of 150 Mbps and uplink throughput of 50Mbps. This success is a testimony of our team's world-class experience and technology know-hows. Talking about Marvell's LTE commercial deployment, Lee said confidently that Marvell will be able to help partners to launch volume products by the end of this year, given its progress so far.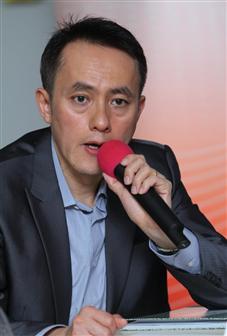 Ivan Lee, Marvell Corporate VP of Mobile Business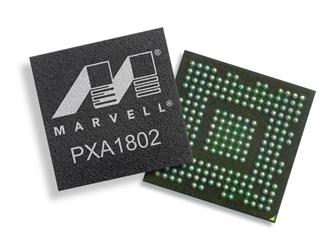 Marvell PXA 1802, Industry's Most Advanced Multimode LTE Modem Chipset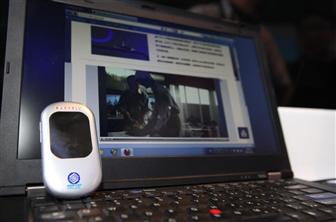 Marvell LTE Live Demo at GSMA Mobile Asia Expo 2012
DIGITIMES' editorial team was not involved in the creation or production of this content. Companies looking to contribute commercial news or press releases are welcome to contact us.