Cloud Computing - The Final Piece of the Intelligent City Puzzle
Press release
Wednesday 18 July 2012
According to the Vice President of Advantech EmbCore Group, Miller Chang, "There are many definitions for an Intelligent City; from collective intelligence of a city's population, to artificially intelligent environments where embedded information and com munication technologies disappear into the physical objects and the surroundings in which we live, travel and work. Whatever the definition, the cloud will be the final key that unlocks this vision of the intelligent city."
With the rapid expansion of industrial automation applications, many vertical industries have adopted automation as the way forward to grow their businesses. Traditional automation equipment has limits, but with cloud-based systems, communications cover a much greater area and intelligence can be embedded into the physical environment. This means machines and devices throughout the city can identify and communicate with other machines and devices,as well as the city's population—enabling the intelligent city to evolve and grow over time.
Examples of an Intelligent City
Advantech's "Enabling an Intelligent Planet" mission matches precisely with the concept of an intelligent city. For example, Digital Signage displays in department stores have to display a multitude of products and manage precise content for each vendor on each floor. And it may be practical, due to the distance of each device, to tailor individual content for each vendor to each display. But, this is simply not practical in other scenarios such as in train stations, banks, or chain stores. Replacing content manually one-by-one will be drawn out and time-consuming. By managing geographically dispersed equipment via cloud services, and by integrating the hardware and software services, these devices can be managed remotely from the backend, delivering regularly updated content from the cloud. This represents a breakthrough in time management constraints but also allows greater control over all terminals, giving constant feedback on their status and maintaining reliable operation.
Automation Cloud Goes Mainstream
Cloud computing is becoming mainstream in the automation industry. All automation products not only must have a certain amount of networking features, but they also need to include features that take advantage of cloud-based services. In terms of advantages, Miller Chang believes that it is in the reduced cost of system management. Service providers will host services for multiple companies; sharing complex infrastructure is costefficient and customers pay only for what they actually use.
In addition to a substantial decline in the cost of system management, the industrial cloud can initiate new types of business strategy, benefits include:
Fast: The most basic cloud services work out of the box, cloud computing allows businesses to skip certain procurement and capital expenditure phases.
Up-to-date: Most providers constantly update their software offering, adding new features as they become available.
Scalable: With cloud hosting, businesses can grow quickly because cloud systems are built to cope with sharp increases in workload.
Mobile: Cloud services are designed to be used from a distance, so if the workforce is mobile, employees will have access to most systems on the go.
Advantech are already used to applications with intelligence built in, but the cloud adds much more to the city economy and its evolution by making possible more connections between devices and people.
Find more information, please visit: http://www.advantech.com/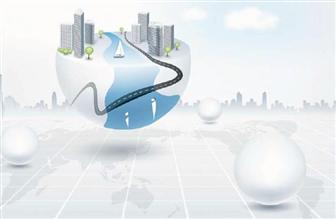 Thanks to advanced IT and automation technologies, the systems that make our city work are increasingly becoming intelligent.
DIGITIMES' editorial team was not involved in the creation or production of this content. Companies looking to contribute commercial news or press releases are welcome to contact us.