Keys to multi-screen application services
Sponsored content
Friday 3 May 2013
The launch of the iPhone in 2007, which has since kicked off the robust development of mobile devices and telecommunications applications, combined with the roll-out of the iPad in 2010, which delivered a brand new user experience through application service platforms, have triggered a new wave of cloud-based services, according to Quen-Zong Wu, managing director of data communication business group at Chunghwa Telecom (CHT).
The profound and distinctive achievements recorded in the mobile communications industry over the past 5-6 years offer an opportunity for the industry to review the course of technology evolution, as well as figure out the direction for future development.
However, observing the technological developments of recent years, either through PC systems, TVs, telephones or communication networks, there is an emerging trend calling for the convergence and integration of related technologies and devices.
From the vertical point of view, the traditional communication networks include public telephone systems, mobile networks, and Internet and cable TV networks. Along with the evolution of technology the boundaries between these segments have become blurred recently, but all these segments are now moving consistently toward the same direction: the road of convergence.
All communication networks today have been focusing on implementation of service platforms for data access, transmission and related applications that matter most to consumers, and therefore blurring the boundaries of market segments.
Additionally, an increase in bandwidth has also ushered in an array of new applications and breakthroughs in the industry's ecosystem, encouraging content providers, hardware makers and application service vendors to step into the converged device market.
The advancement of hardware devices will enable the delivery of convenient services to users, enabling them to gain access to necessary data, including transportation services, e-government facilities, news, and medical information and traveling, while utilizing as few as one or two converged devices.
Since mobile phones, PCs and TVs are all digitalized, mobilized and even personalized, the next step for the industry is to make hardware devices more intelligent; future devices should be able to detect the need of user, and such functionalities can be accomplished through the use of sensors.
The showcase of large-size, high definition screens and the integration of mobile devices with household appliances at CES 2013 trade fair demonstrated the ongoing converging trends towards making devices more intelligent.
A survey conducted earlier by Google on the use of media by more than 1,600 respondents shows that 90% of consumers prefer to gain access to needed information through screen-based devices, while the remaining 10% still use non-screen-based media such as newspaper, magazines, radio broadcasting. That is to say non-screen-based devices will become less and less attractive.
Two ongoing application modes are expected to bring new challenges to application services providers. The first is how to enable users to connect their mobile user experiences gained on notebooks, tablets or handsets with their experience at home on a PC or TV in a seamless manner. The application service providers would also be required to develop applications to enable users to play on multiple screens simultaneously.
While developing application software for multi-screen environments, the storage, processing and connected capabilities for front-end computing should also be taken into account as more data loads have to be shifted to the cloud amid a rising use of application software.
For example, CHT assisted in the production of the Hollywood movie Life of Pi, with its Cloud for Animation and Visual Effects (CAVE) center, a joint cooperation it set up with special effect producer R&H. Through CAVE, R&H's animation experts in Vancouver, Los Angles, Mumbai, Hyderabad and Kuala Lumpur were able to share the same platform to conduct back-end production and computing projects for the movie.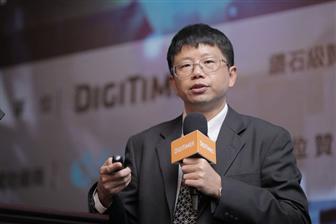 Quen-Zong Wu, managing director of data communication business group at Chunghwa Telecom