The mobile device innovation platform trend discussion forum: Innovation and development suggestions for Taiwan mobile technology industry
Sponsored content
Thursday 1 August 2013
The Mobile Device Innovation Platform Trend Discussion Forum invited a number of IT industry heavyweights and executives from major enterprises to discuss the innovation trends of mobile devices as well as the dynamics of Taiwan's IT industry. The forum sought to provide a direction for the development of Taiwan's IT industry.
Affordable quality products from Taiwan's IT supply chain
The moderator for this forum was Colley Huang, president of Digitimes. In his introductory remarks, Huang noted that Taiwan has 800 listed IT companies with a total market value of US$510 billion. These companies procure US$300 billion worth of electronic components annually, forming a huge supply chain. Taiwan's manufacturers operate 12 hours a day in order to reduce costs and produce inexpensive and quality computers. Were it not or Taiwan, consumers might have to pay US$2,000 to US$3,000 for a computer.
PC sales have been gradually declining due to the rise of smartphones and tablet devices. Digitimes Research estimates that PC sales will fall by 5-10% in 2013. The PC era has ended; the mobile era has dawned.
Taiwan boasts a complete supply chain, which includes world-class manufacturers, such as Hon Hai (Foxconn), and brand vendors, such as Acer and Asus. Its tax rate is low (12.8% in Taiwan, 30% in the US, and 25% in China). Enhanced by such factors, Taiwan offers an excellent business environment, said Huang, who extended an invitation to manufacturers worldwide to work with Taiwan's supply chain to produce affordable mobile devices.
Qualcomm's mobile computing innovations
The first talk of the forum was delivered by Luis Pineda, senior vice president of Product Management for Qualcomm Technology. In his talk, "Technological Innovations from the Lab to Commercialization," Pineda noted that he has been to Taiwan over 50 times since 1993 and has a very good understanding of Taiwan's supply chain. He hopes Qualcomm's leadership in mobile technology can help Taiwan's manufacturers migrate from the CPU race of the old PC era towards the new mobile era where emphasis is on innovative consumer experience.
Pineda indicated that it is a mobile world now, and mobile devices such as smartphones, tablets and notebooks can be found everywhere. Even computers are becoming "tabletized." In line with the trend of mobile devices going thinner and lighter, offering longer battery life and staying connected anytime, anywhere, Qualcomm provides total mobile solutions and is a key partner for Taiwan. Qualcomm has been working with Taiwan's manufacturers (such as TSMC), and has also been providing its clients with complete development kits, software, operating system support, and educational support.
From R&D to commercialized services
Yan-Song Li, chairman of Chunghwa Telecom (CHT), indicated in his talk, "Chunghwa Telecom's R&D, Business, and Service Innovations," that the Taiwan-based telecom carrier established the Telecommunications Research Institute in 1969 to help promote services through innovations in technology and applications.
Li highlighted some of the successful cases where CHT's technological innovations have created new services. For example, CHT's image recognition technology can enhance crime-fighting efforts: the company has launched a "police in the cloud" system, which integrates public surveillance camera networks with digital maps and police dispatch systems to track stolen vehicles. So far, this system has been adopted in Taiwan's New Taipei City, Yilan County, and Taoyuan County. This system can also work at ports to simplify and speed up the process of container customs clearance.
CHT's "Visually-Impaired Support System" provides text messaging services to the visually impaired, allowing cell phones to "speak" out the messages when users touch a specific icon. Tamkang University has also adopted this technology to set up a call center that provides job opportunities for the visually impaired. The CHT system has also been incorporated into Taipei's citizen service hotline.
CHT's "Business Maintenance and Operation" system is a new cloud OS platform, with which Taiwan-based manufacturers can turn their server products into mainframes or storage systems.
These are some of the innovative services the CHT has launched to improve its business portfolio.
X-on-silicon
Kenneth Tai, chairman of Jasper Display Corp (JDC), introduced his winning strategy for silicon technology. Taiwan's position in the IT industry is extremely important, and JDC is the global leader in X-on-silicon imager technology. JDC hopes manufacturers and experts worldwide can join Taiwan's silicon-based platform to pave the way for next-generation display technology.
Innovations in optoelectronics technology have been driving the display industry under a "3S" framework: Size (smaller components footprint), Speed (higher frame rates), and reSolution (higher resolution). Displays have evolved from the early CRT to the currently popular FPD, such as TFT- LCD and PDP. By 2015, silicon-based microdisplay technology, such as LCoS and OLEDoS, will have become a major contender in the market.
Since silicon-based microdisplay technology can be applied to both display and non-display fields – such as near-to-eye displays, computer-generated holograms, digital optics, medical applications, telecommunications and holographic storage – the database of programmable applications will be its "core technology." Coupled with value-added software, it can be applied to various optical applications.
JDC is cooperating with the International Alliance of X on Silicon Application (IAoSA) to promote the technology among educational and industrial sectors.
IAoSA
Prof Ching Piao Hu, president IAoSA, noted that Taiwan's economy had been strong for three decades until four to five years ago when it started to see stagnant growth. He pointed out a number of reasons behind Taiwan's economic woes. First, since China opened its doors 30 years ago, many Taiwanese companies have moved to China. Second, Taiwan has been well-known for its contract manufacturers. There is a Chinese saying: "Failure is the mother of success." But Hu noted that "success is often the mother of failure," because Taiwan's contract manufacturing may no longer be a great asset of its competitiveness.
Hu said that for big, successful companies, innovations mainly mean ways to improve their operations, such as production processes and cost reductions, unlike those smaller firms who are more apt to explore the full possibilities of innovations. The big companies' complacency is the source of failure.
In the present era of knowledge economy, "informationization of knowledge" facilitates the efficiency of businesses, and creates innovations and value. An example is Apple creating value for customers out of product functions. In addition, cloud computing has ushered in a post-PC era where Taiwan's manufacturing sector has little under its belt to boost its competitiveness. It is now difficult for Taiwan's industries to see a revival.
Therefore, the greatest value of promoting an industry-academia alliance in Taiwan is to allow industry players to take full advantage of the academia's R&D resources to create a new industrial environment. Recruiting government resources is also one of the objectives for the industry-academia alliance.
Conclusion
The Digitimes president, Huang, concluded the forum by remarking that "technological innovations can never transcend social innovations." Technological innovations must be in line with social changes in order to create new value. Therefore, the industry, the government, and the academia should join forces to work towards achieving the goal of creating innovations and value.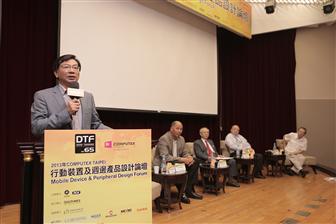 The Mobile Device Innovation Platform Trend Discussion Forum is chaired by Digitimes president Colley Huang. Guest speakers are (from left to right): Qualcomm's Luis Pineda; CHT's Yan-Song Li; JDC's Kenneth Tai; and IAoSA's Ching Piao Hu.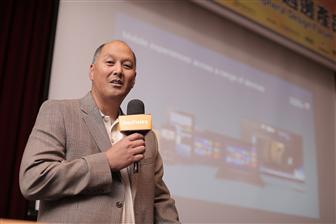 Luis Pineda, Qualcomm's senior vice president of Product Management
Yan-Song Li, chairman of Chunghwa Telecom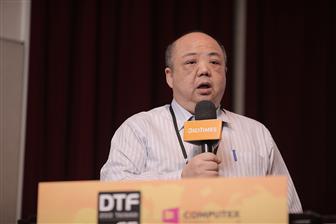 Kenneth Tai, chairman of Jasper Display Corp
Ching Piao Hu, president of the International Alliance of X on Silicon Application