Atmel moves its groundbreaking XSense touch sensor into mass production
Press release
Wednesday 13 November 2013
In response to the increasing demands for curved and edgeless designs of various touch-enabled products, Atmel announced its revolutionary XSense flexible touch sensor is shipping in production and has achieved Windows 8 certification. Launched in 2012 and a 2013 CES Innovations award winner, Atmel's XSense touch sensor now addresses the rapidly expanding markets for Windows 8 smartphones, tablets, Ultrabooks and other PC and consumer devices.
XSense is a proprietary roll-to-roll metal mesh technology that provides a flexible, high-performance alternative to existing rigid touch sensors. With XSense sensors, Original Equipment Manufacturers (OEMs) can develop lighter, sleeker, curved, contoured, and edgeless designs in a variety of shapes for mobile devices, and a host of new touch-enabled products.
For example, ASUS has announced earlier this year that it has selected XSense touch sensor for next-generation tablets. Also, for OEMs developing Windows 8 devices, they are assured that Atmel XSense meets all the strict touch criteria of the new touch-enabled operating system.
According to Atmel, XSense touch sensors are optimal for a wide range of touchscreen products, enabling thinner sensor stacks with superior performance and excellent optical clarity. With such advantages as flawless touch performance, enhanced noise immunity, low sheet resistance and low power consumption, designers will now be able to turn unique touch-based concepts into functional unique designs at lower total system costs compared to current market alternatives.
As for the status of the company's existing maXTouch controllers, two weeks ago, Atmel just announced its new mXT224, mXT336T and mXT640T series of touch controllers for smartphones and phablets from 3.2 inches up to 6.2 inches and mid-size tablets up to 8.3 inches. These devices integrate a number of exceptional features that add performance and value to mobile devices including supporting its second-generation maXStylus, improved hover and superior multi-finger performance when wearing gloves.
Asked about the fierce competition in China, Atmel says that it is continuing to serve the China market by providing a range of solutions for various consumer touchscreen devices. We are bringing maXTouch T series products with high performance features and also supporting various touch stacks including single layer sensors to enable both high- and low-end smartphone designs.
According to Atmel, it has numerous design activities worldwide in the smartphone pipeline and expects a significant number of new designs in the market in the first half of next year.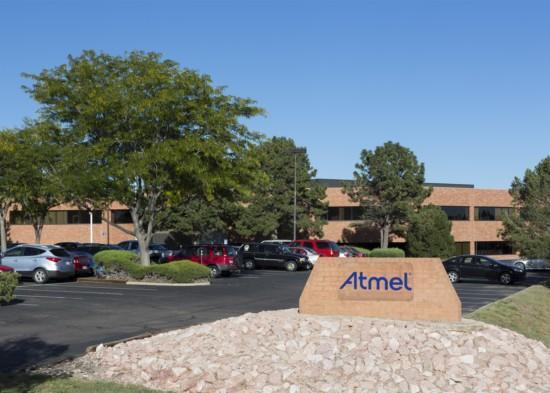 Atmel's XSense fab in Colorado Springs
DIGITIMES' editorial team was not involved in the creation or production of this content. Companies looking to contribute commercial news or press releases are welcome to contact us.