WD tiered portfolio of hard drives helps storage solutions providers address big data
Press release
Wednesday 12 March 2014
For the purpose of achieving an optimal price/performance ratio, the only viable storage option for corporations performing data and system backup is traditional rotating magnetic hard drives, rather than solid-state drives (SSD), which plan an important role for some applications. With the demand for storage increasing at more than 30 percent per year, hard drives will continue playing a critical role in big data applications.
During COMPUTEX Taipei 2013, WD stated that it would manage its existing WD Xe and WD Re lines, as well as the newly announced WD Se hard drives, specifically designed for scale-out datacenter applications, under its Datacenter business unit. In characterizing its datacenter portfolio, Patrick Lo, marketing director of WD's Digital Video and Datacenter business units, APAC, explains that each drive family represents elemental building blocks in a tiered architecture, represented visually in the company's materials with multiple beehives tightly connected to one another.
Patrick Lo states that, according to research institution forecasts, from 2013 to 2020, global data volume will grow at a rate of 30% to 40% per year. As storage usage consumption habits change, mainstream computing devices are evolving from just personal computers to include smart handheld devices, which offer very limited storage capacity. As the resolution of audio and video files increases, where does the exponentially increasing data migrate to? The answer is the cloud datacenter. Research institutions expect that, by 2020, more than 75% of the massive volume of data gathered at datacenters will continue to be stored on hard drives. The significance of hard drive technology remains strong and will increase. WD has defined its datacenter portfolio to align with customer feedback.
Marching Toward Big Data / Tiered Storage is the Way
The foundation of datacenter applications in the past have primarily involved structured data, such as with an ERP system. Unstructured, raw data was often discarded. However, with the rise of Big Data, organizations have begun consolidating all data. The more data retained, the better, and the format of such data is no longer restricted. Corporations such as retailers, credit card companies, and social media organizations are rushing to mine commercial value from raw data, driving the continued high growth in storage requirements.
Across datacenters and the variety of applications enterprises deploy, some data is considered "hot data," which is online transactions, requiring fast data analysis and computing in large volume; while other data is "cold," meaning it is secondary, tertiary, or not as frequently accessed. The corresponding workload and environment needs are greatly different. With this backdrop, how can we rely on just one product to meet the needs of all applications?
There are datacenter-class hard drives designed for each of the tier 0, tier 1, tier 2 and tier 3 storage requirement levels common in today's enterprises. Classification criteria of drives for each tier include performance, reliability, workload and cost. Tier 1 hard drives are used for large-volume data analysis, such as financial transaction data processing. The WD Xe drive family fits in this segment with 10,000 RPM performance. Tier 2 hard drives are geared toward near-line storage and hyperscale infrastructures. The former is mostly used on heavy loads such as one-to-one RAID backup, and such tasks are best handled by WD Re. The latter is designed primarily for secondary or tertiary backup, and relatively lighter workloads. The primary characteristics of WD Se drives are high capacity and value, and match the increasingly popular Hadoop computing requirements.
WD's portfolio wins recognition from various partners
WD datacenter series hard drives -- WD Xe, WD Re and WD Se -- differ in performance characteristics and workload capabilities, yet all feature robust design and undergo stringent testing based for their respective datacenter application requirements. Before any WD product families first ships from the factory, they all receive millions of hours of functionality and heat testing, and server and storage system work volume tests. Included are rigorous tests on advanced technologies such as RAFF rotational vibration cancellation technology, which monitors the drive and corrects both linear and rotational vibration on a real-time basis; StableTrac technology, which secures the motor shaft at both ends to reduce system-induced vibration and stabilize the platters for accurate tracking during read and write operations; and TLER time-limited error correction function, which prevents drive fallout caused by the extended hard drive error-recovery processes common to desktop drives.
WD's tiered storage portfolio balances both functionality and value. For users managing different levels of Big Data analysis requirements in forms of structured, unstructured or streaming data, WD offers a tiered portfolio for the stability, performance and durability demands of these applications.
As evidence, the petabyte-grade NAS server in the Synology RackStation RS series launched January 2014 designates WD Re hard drives on the solution stress test and demonstration. The JBR storage solution launched by Quanta in February this year for the Open Computing Project (OCP) also relies on the WD Re hard drive. As cloud computing and Big Data become a driving force of information technology, WD has earned its place in the datacenter storage market.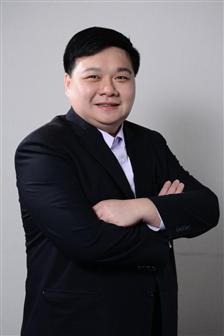 Patrick Lo, marketing director of WD's Digital Video and Datacenter business units, APAC
DIGITIMES' editorial team was not involved in the creation or production of this content. Companies looking to contribute commercial news or press releases are welcome to contact us.