Tatung looks forward to the next 50 years with the development of smart, energy-saving industrial appliances
Press release
Friday 28 March 2014
Tatung Company won the 13th Public Construction Golden Quality Award for undertaking the "New Construction of 161kV Gas-insulated Switchgear and Ancillary Equipment Project of the Third Nuclear Power Plant" in 2013. It was the second time that Tatung has received such an honor, demonstrating the company's design and construction capabilities in the industrial electric appliance segment.
The Public Construction Golden Quality Award is regarded as the Oscar Award of the construction industry in Taiwan since the assessment covers a number of critical factors, including project characteristics, ability to follow the schedules, construction quality, and industrial safety measures. The criteria are stringent and the number of contenders is large, attesting to the significance of winning the award.
P.B. Feng, Tatung's domestic marketing director of the Industrial Appliance Business Unit of the Power Business Group, indicated that the latest award-winning project was a much more difficult one compared to the "Shewan Primary Distribution Substation Turnkey Project," for which Tatung won its first Golden Quality Award. The difficulties stemmed from the fact that the old Third Nuclear Power Plant's existing 161kV single-way switchgear had been using outdated high voltage switches. Tatung succeeded in connecting the new gas insulated buses (GIBs) from Tatung to the old ones originally from Japan - the first success for such work in Taiwan. Tatung also added a discharge monitoring system to help maintenance personnel implement pre-warning measures. The 161kV project received the award for its innovative design, challenges, and comprehensiveness.
In the history of Taiwan's electric appliance industry, Tatung has set a number of records, including the launch of Taiwan's first 345kV oil-immersed transformers in 1984 and the introduction of cutting-edge technologies for manufacturing 161kV-class SF6 gas-insulated and amorphous transformers. For the past 50 years, Tatung has been the leader in the electric appliance industry in terms of technology development and has contributed significantly to the establishment of Taiwan's power supply infrastructure.
Thirty years on, the 345kV transformer still remains the highest-voltage transformer in use in Taiwan. The main reason is that the distance from north to south in Taiwan is not too long, and therefore it is not cost-efficient to reduce electricity loss by ramping up the voltage, as the cost of installing higher voltage transformers is steep.
It has been more than 50 years since Tatung's Industrial Appliance Business Unit was established in 1961, and it will continue to strive to develop smart industrial appliances with optimal safety and energy-saving standards as it looks forward to the next 50 years. The company aims to achieve breakthroughs in energy-saving technologies without having to ramp up voltages.
Feng noted that while it is not easy to reduce electric losses by raising voltages during transmission, energy-saving efforts have to focus on power distribution. Many distribution transformers installed in factories, buildings and public places have a common problem: energy loss is high during conversion. Replacing those high power consumption outdated transformers with new models featuring high energy conversion efficiency will save considerable amount of power. For this reason, Tatung has been dedicated to promoting the use of amorphous transformers for years.
Amorphous transformers reduce iron loss by 80%
A transformer, whose most essential components are the coils and iron core, allows an electric current to pass through the primary coil and create an magnetic energy through the core, which will then be converted into electric energy through a secondary coil. During the process there are two kinds of power loss, one being "copper loss" that occurs when electrical currents travel through coils of the transformer, and the other being "iron loss" that occurs during the inductive magnetic flux pass through the core.
Iron loss occurs regardless of the amount of electricity is used, or whether electricity is being used at all. But a transformer with an amorphous core is superior in reducing iron loss, with losses only at about 20% of those wasted in transformers using silicon steel cores. For example, using an amorphous core to replace the traditional silicon steel core in a 2,000kVA transformer can reduce the amount of iron loss by almost 80% from 4.85kW to 1.05kW, Feng pointed out. The energy savings could reach more than 30,000kW a year, which is a remarkable performance.
Having obtained the key patented technologies for producing amorphous transformers, Tatung is able to roll out "three-leg" transformers that save more space and offer better magnetic force balance compared with traditional "five-leg" models. Taking the 2,000kVA transformer for example, Tatung is able to reduce the noise level to 58-59dB compared to an average of 62-65dB of comparable devices manufactured by other vendors.
Smart partial discharge diagnose to avoid major accidents
The adoption of the in-house developed Tatung Smart Partial Discharge Analyzer, the TSPDA, is also instrumental in Tatung becoming a provider of smart and safe industrial appliances. It is believed that the malfunction of a transformer may result from deterioration of its insulation materials, loosened parts or insufficient electrode distance, which may lead to abnormal discharges, causing the insulating oil to burn and explode. Previously, there were no effective ways of detecting signs of abnormal discharge that may result in oil burning and explosion, and therefore, all could be done was to examine the insulating oil regularly.
Tatung's TSPDA is able to detect a slight discharges through high RF (radio frequency) and AE (acoustic emission) sensors and also to perform filtering function to eliminate external interferences.
More amazingly, the TSPDA also can position the discharge points precisely for a three-dimensional space, which will allow maintenance personnel to take preventive measures as well as to carry out maintenance procedures to prevent major mishaps from happening.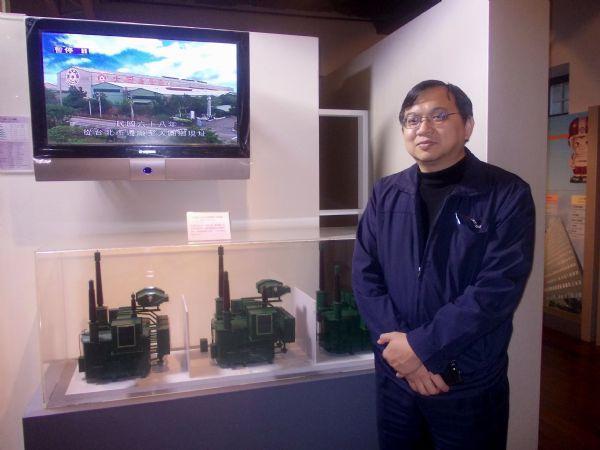 P.B. Feng, Tatung domestic marketing director of Industrial Appliance Business Unit of Power Business Group
DIGITIMES' editorial team was not involved in the creation or production of this content. Companies looking to contribute commercial news or press releases are welcome to contact us.