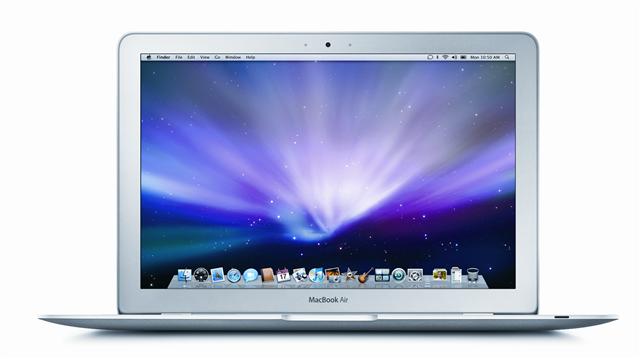 Apple recenlty unveiled an ultra-thin addition to its MacBook lineup, the MacBook Air.
The new notebook measures 0.16-inches at its thinnest point, while its maximum height of 0.76-inches is less than the thinnest point on competing notebooks, according to Apple.
The MacBook Air is powered by a 1.6 GHz or 1.8 GHz Intel Core 2 Duo processor and will be shipping in two weeks through Apple's online store, Apple's retail stores and Apple Authorized Resellers for a suggested retail price of US$1,799.