1062 news items tagged component
Optical communication component makers PCL Technologies and TrueLight have reported mixed results for the first half of 2017, but both are eyeing demand from the data center sector...

Pegatron Technology has announced net profits of NT$3.44 billion (US$115.93 million) for the second quarter, down 11.5% sequentially and 13.8% on year, while EPS were only NT$1.34,...

Because of increasing prices for raw materials and strong demand from the electric vehicle and smartphone market segments, lithium batteries for notebooks are expected to see another...

Optical telecom component suppliers Apogee Optocom and LuxNet are conservative about their business outlook for the second half of 2017 as most clients have become increasing reluctant...

Pure-play compound semiconductor wafer foundry Global Communication Semiconductors (GCS) has expressed optimism about gallium arsenide (GaAs) demand for vertical cavity surface-emitting...

Compal Electronics has recognized losses of NT$2.9 billion (US$97.44 million) in its second-quarter financial results from bad debts from LeEco. Compal so far has lost NT$4.28 billion...

Demand for upstream materials for use in the manufacture of passive components, such as powder materials for MLCCs and aluminum foil for capacitors, has been rising, according to...

ChipMOS Technologies has obtained backend orders for touch display driver ICs (TDDI) from Novatek Microelectronics, with shipments set to kick off in the fourth quarter of 2017, according...

Major Taiwan-based passive component makers including Yageo, Walsin Technology and Chilisin Electronics have reported record-high revenues for July 2017, thanks to a pick-up in customer...

Passive component maker Yageo has reported operating profits climbed to a record high of NT$1.57 billion (US$51.9 million) in the second quarter of 2017, with operating margin rising...

Analyzing the data from a financial analyst perspective looking only at the top line, Samsung has captured the number one position. By looking closer at the actual revenues generated...

Samsung Electronics has posted a record KRW14.07 trillion (US$12.6 billion) in operating profits for the second quarter of 2017, while revenues increased 20.1% sequentially to KRW61...

Handset batteries require low-level resistance to better manage their power consumption while dealing with more handset features and functionality, which has therefore stimulated...

With first-tier vendors including Samsung Electronics, Apple and LG Electronics expected to unveil new smartphones in the second half of 2017, upstream component shortages are expected...

Gigabyte Technology will begin a business reorganization on August 1 and merge its motherboard and graphics card businesses together. The new department will be led by Eddie Lin,...

Taiwan-based Marketech International is set to enjoy a ramp-up of OEM orders from ASML for a component used in the fab tool vendor's extreme ultraviolet (EUV) lithography equipment...

With LeEco having recently stopped selling some of its smartphones on its online shopping website, several market watchers expect the company's upstream component suppliers to be...

Taiwan-based notebook component suppliers including chassis makers Catcher Technology, Waffer Technology and Ju Teng; cooling module makers Sunonwealth Electric Machine Industry and...

Worldwide shipments of traditional PCs (desktop, notebook, workstation) totaled 60.5 million units in the second quarter of 2017, posting an on-year decline of 3.3%, according to...

Skyworks is evaluating the feasibility of acquiring either RF component specialist Richwave Technology or the power amplifier (PA) department of Airoha Technology, a unit of MediaTek,...

Taiwan-based IC backend houses, particularly those engaged in the supply chain for Apple's upcoming iPhones, are expected to see their revenues start peaking for 2017 in August or...

Electronics component maker Sinbon Electronics recorded consolidated revenues of NT$1.2 billion (US$40.08 million) for June, up 8.2% on month and 3.05% on year. The company's consolidated...

Intel is ready to announce its next-generation Purley server platform soon and related upstream supply chain players have already prepared to unveil their new cloud computing and...

Diodes and discrete component maker Lite-On Semiconductor saw its revenues increase 26.8% sequentially and 7.6% from a year earlier to about NT$2.9 billion (US$94.9 million) in the...

As AMOLED displays quickly displace LCDs in smartphones, panel makers are rapidly adding new production capacity accelerating demand for fine metal masks (FMM), a critical production...
Related photos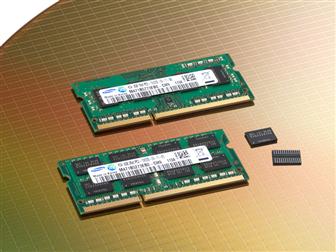 Samsung 20nm-class DDR3
Photo: Company, Tuesday 27 September 2011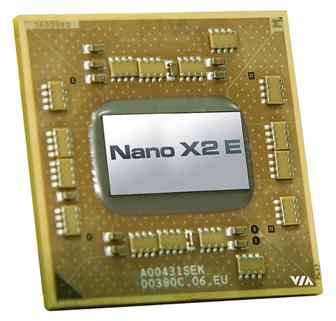 VIA dual-core Nano X2 E-series processors
Photo: Company, Tuesday 3 May 2011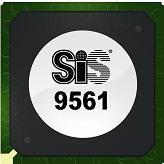 SiS9561 Android Internet TV SoC
Photo: Company, Friday 14 January 2011
Related news around the web