1267 news items tagged Foxconn
Keyssa, a US-based connectivity solution provider, has announced a Connected World initiative focused on extremely high-speed data transfer between mobile devices and the increasing...

The decision by Foxconn Electronics to invest US$10 billion in the US, which will include the establishment of a 10.5G TFT-LCD panel plant in Wisconsin in the initial stage, will...

Foxconn Electronics (Hon Hai Precision Industry) has announced consolidated revenues for July at NT$315.06 billion (US$10.62 billion), down 0.02% on month, but up 7.53% on year, while...

Most component and service suppliers in the iPhone supply chain have reported strong sales for July, indicating that production for new iPhone devices is gaining momentum, according...

US president Donald Trump revealed at a meeting with a group of small-business leaders August 1 that Foxconn chairman Terry Gou told him privately that his company could invest as...

The Foxconn Group has kicked off its US$10 billion "Flying Eagle" project in the US and will begin by building an advanced LCD panel manufacturing plant in Wisconsin. The project,...

Foxconn Electronics (Hon Hai Precision Industry) has announced plans to invest US$10 billion over four years in the US and will begin the investment project by building an advanced...

Foxconn Electronics' China-based subsidiary HongFuJin Precision Electronics (Guiyang) set up a server factory in Quizhou Province, southwestern China, at an investment CNY350 million...

The Foxconn Group's software development team Dudoo has released its new smart food ordering system for restaurants in Taiwan.

The Foxconn Group has continued to deepen its deployment in the smartphone-use panel market and is likely to emerge as a strong player in the sector, according to industry sources.

Four Taiwan-based hardware production partners of Apple, namely Foxconn Electronics, Compal Electronics, Wistron and Pegatron, have jointly filed a countersuit against Qualcomm in...

Sharp has filed a new patent infringement complaint against Hisense in New York Southern District Court, alleging that Hisense and its affiliate companies produce and sell TV products...

Production of the OLED-version next-generation iPhone will be delayed to November-December, shipping only in small volumes initially, according to a Chinese-language Economic...

With Chunghwa Telecom's (CHT) multimedia content offered via its MOD services shrinking significantly due to disputes with content providers, several over-the-top (OTT) device players...

Worldwide slate-type tablet demand is expected to continue weakening in the second half of 2017 and impact related shipments, according to sources from the upstream supply chain.

Metal-alloy chassis maker Foxconn Technology has reported consolidated revenues of NT$10.139 billion (US$335 million) for June, growing 58.43% on month and 67.05% on year.

Foxconn Electronics (Hon Hai Precision Industry) reported June consolidated revenues of NT$315.14 billion (US$10.53 billion), up 12.61% on month and 3.32% on year with combined consolidated...

Taiwan-based Compal Electronics is evaluating all possible situations in order to decide whether it will continue to cooperate with China-based LeEco amid the deterioration of its...

Credo Semiconductor, a developer of serializer-deserializer (SerDes) circuits, technology and IP cores, and Foxconn Interconnect Technology, a supplier of interconnect solutions,...

The Foxconn Group's connector making affiliate Foxconn Interconnect Technology (FIT) has started an initial public offering (IPO) on the Hong Kong Stock Exchange (HKEX) and is planning...

China-based TV ODM BOE Vision-Electronic Technology (BOEVT) has become a strong contender in the global ODM TV market, which is likely to affect the long-term developments of Taiwan-based...

The Foxconn Group has signed with the government of Kunshan City, eastern China, for its member companies to set up factories in the city, with total investment estimated at CNY25...

Commenting on Toshiba's decision that it will put its negotiation priority for the sale of its semiconductor department on the alliance of Japan- and US-based enterprises, Foxconn...

Foxconn Electronics (Hon Hai Precision Industry) has announced an investment project, the Flying Eagle, in the US. The project's planning will be finalized in the third quarter,...

Foxconn Electronics (Hon Hai Precision Industry) chairman Terry Guo has commented on the company's bid to acquire Toshiba's semiconductor department, saying that Foxconn is willing...
Related photos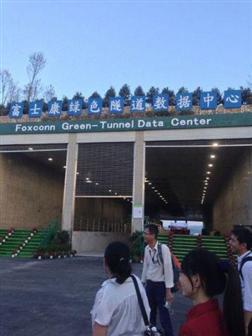 Foxconn green-tunnel datacenter
Photo: Ninelu Tu, DIGITIMES, Friday 11 July 2014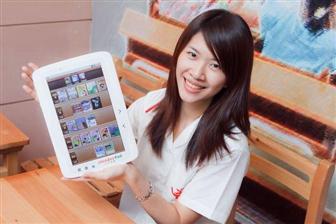 Hiachieve eWonderPad tablet PC
Photo: Company, Friday 26 November 2010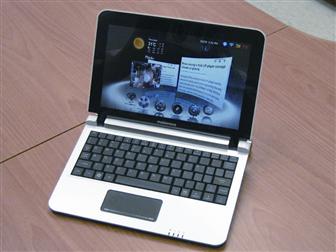 Mobinnova smartbook made by Foxconn Electronics
Photo: Yen-Shyang Hwang, Monday 26 October 2009
Related news around the web